Here in Barcelona, it is already getting hot, so I like fresh dishes, such as salads, fresh smoothies, sorbets, popsicles, and many more.  So today I propose a simple recipe, which needs just 5 minutes and that will ensure total success at any time. It is a salad with delicious mustard and fake honey vinaigrette, which is 100% vegan. In the past few weeks, many people have asked me how to dress vegetables without oil, so I hope this recipe can help 🙂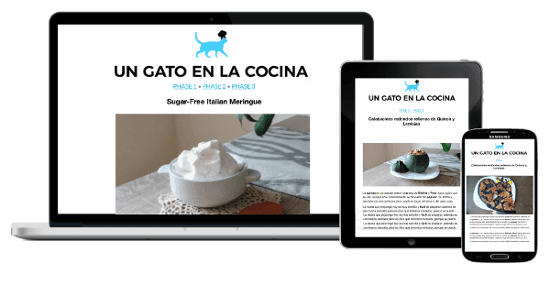 New FMD recipes every week

All my recipes are suitable for FMD!
Salad with mustard & false honey vinaigrette
Print This
Ingredients
1 cup of your favorite lettuce

1/2 cup of red bell peppers

1/2 cup of portobello mushrooms or champignon mushrooms

For the vinaigrette:

1 1/2 tablespoons of birch xylitol or stevia to taste

2 or 3 tablespoons of water

1 tablespoon of mustard *

1 tablespoon of lemon juice

1 tablespoon of apple cider vinegar

Black pepper

Salt
Instructions
In a small pot, put the xylitol and water to heat until the xylitol has completely dissolved. Cool slightly. If you use liquid stevia, mix the water and the stevia directly in a glass, without heating.
When the sweetened water is no longer hot, mix it with the other ingredients of the vinaigrette and beat vigorously with the rods or with a fork for one minute.
Wash the vegetables and cut them. Serve them on a plate with the vinaigrette on top.
This recipe is suitable for the Fast Metabolism Diet – FMD Phase 1, Phase 2 and Phase 3; This recipe only includes vegetables and free condiments so that you can eat freely during the day.
For this recipe, you may need:
 
Notes
*Make sure your mustard is sugar-free, without starches, without colorings, without preservatives, etc.