Hummus is an Arab recipe based on chickpeas, tahini (sesame paste) and cumin. Like Baba ganoush, it is a tasty sauce that can be eaten alone or can be used to season meat, vegetables or bread. Today, I show you how to prepare a classic hummus in just 5 minutes: the easiest and most enjoyable way to make an appetizer to share with your friends.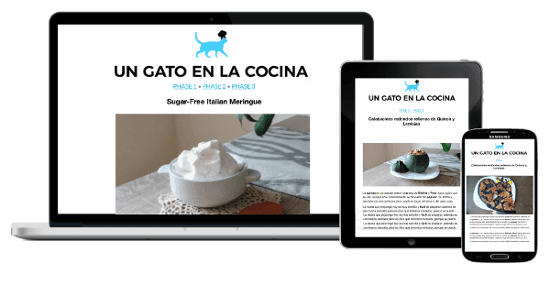 New FMD recipes every week

All my recipes are suitable for FMD!
Hummus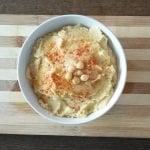 Print This
Ingredients
1 and 1/2 cup cooked chickpeas

1/2 lemon juice

1 clove garlic

1/2 onion

Cumin

4 tablespoons of tahini

3 tablespoons extra virgin olive oil

1/4 cup water

Sweet paprika

Salt
Instructions
Drain and rinse the cooked chickpeas
Chop garlic and onion
Put chickpeas, tahini, garlic, and onion in a single bowl and season with lemon juice, cumin, salt and oil
Add a little water and beat everything. Depending on how creamy you want it, you can add more water
Before serving season with a little paprika
This recipe is compatible with the Fast Metabolism Diet – FMD Phase 3; The hummus serving for <20 pounds is 1/3 cup; the hummus serving for >20 pounds is 1/2 cup. For a full snack add phase veggies.