Hummus is a recipe that has already become a classic, in fact, there are a lot of different versions of this Arabian dish. The recipe that I propose today is an original version very simple to prepare, it is hummus with eggplants.
Thisrecipe, like classic hummus and baba ganoush, is perfect when preparing an aperitif and is also an excellent snack.
I hope you like this version 😉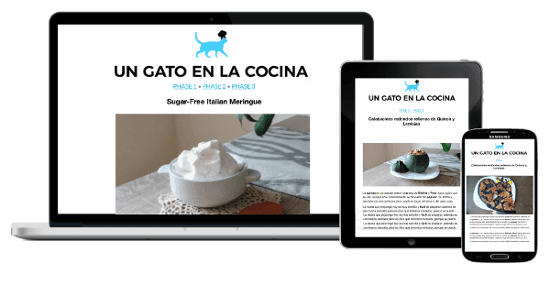 New FMD recipes every week

All my recipes are suitable for FMD!
Eggplant Hummus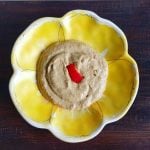 Print This
Ingredients
1 1/2 cups coocked chickpeas

1 eggplant

Juice of 1/2 lemon

1 clove garlic

1/8 onion

4 tablespoons of tahini

3 tablespoons of Oil EVO

Salt
Instructions
Preheat oven to 200 ° C
Place the washed eggplant on baking paper in a baking sheet and roast for about 45 – 50 minutes; rotate it 2 or 3 times
When well cooked, let it cool and then peel ti
Meanwhile, drain and rinse the chickpeas
Chopgarlic and onion
Mixall the ingredients and beat until obtaining a cream homogeneous
Decoratewith a piece of grilled eggplant or a piece of pepper
This recipe is compatible with the Fast Metabolism Diet – FMD Phase 3; The hummus serving for <20 pounds is 1/3 cup; the hummus serving for >20 pounds is 1/2 cup. For a full snack add phase veggies.