Today we talk about Spanish "tortilla". Here in Spain, the tortilla (omelet) is a famous dish. The most famous is the potato "tortilla," but there are many different types: spinach, cod, mushrooms, etc. What I want to propose to you today is a zucchini omelet. It is a delicate and tasty dish, easy to prepare and perfect for every occasion. It is a fast dish that only requires a few ingredients and is vegetarian.
I hope you like it as much as I do.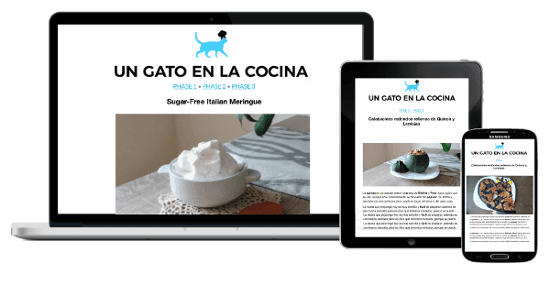 New FMD recipes every week

All my recipes are suitable for FMD!
Zucchini "tortilla" (omelette)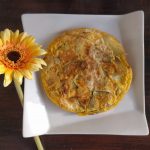 Print This
Ingredients
1 whole egg + 2 egg whites

1 ½ cup of zucchini - zucchini - zucchini

½ cup of onion

1 ½ tablespoons of extra virgin olive oil

Salt
Instructions
Peel and chop the onion.
Wash the courgettes well and cut them into pieces.
Put the onion in a nonstick frying pan with half the oil.
When the onion is transparent, add the remaining oil and zucchini. Simmer 10/15 minutes or until cooked.
In a bowl, beat the egg and the egg whites with a little salt.
Mix the vegetables and the whites.
Pour the mixture into the hot pan.
With a spatula "break" and remove three or four times the bottom of the tortilla to make sure it is cooking.
When the egg begins to set, let the tortilla cook for a couple of minutes so that it is lightly roasted on the outside and is lifted off the pan.
Turn the tortilla with the help of a plate and cook for two more minutes.
This recipe is suitable for the Fast Metabolism Diet – FMD Phase 3. With these amounts, you get 1 serving of protein, 1 of vegetables and ½ of healthy fat, for Phase 3.