Baba Ganoush is a typical Middle Eastern dish based on roasted eggplant, tomato, parsley, and cumin. It is often confused with another similar dish, the mutabal, which is a cream of eggplant and tahini, a kind of fusion between hummus and baba ganoush, but of this recipe.
The one I propose is a fresh recipe, light and quick to prepare, adapts to all tastes and perfect for parties and snacks with friends.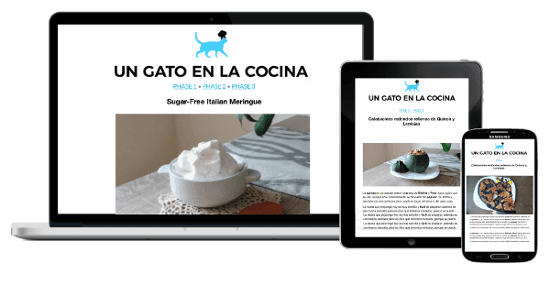 New FMD recipes every week

All my recipes are suitable for FMD!
Baba ganoush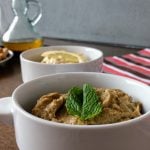 Print This
Ingredients
1 large eggplant

1 tomato (optional)

3 tablespoons olive oil

Parsley

Mint

1 clove garlic

1/2 lemon juice

Cumin

Salt
Instructions
Preheat oven to 200 °C (400° F)
Place the aubergines washed on baking paper in a baking sheet and roast for about 45 – 50 minutes; Rotate them 2 or 3 times
When well cooked, let them cool and then peel them
Meanwhile, finely chop the garlic, parsley, and mint
To put in a mixer the pulp of eggplant, the garlic, the parsley, the mint, the cumin, the oil, the juice of lemon and the salt; Beat until cream
If desired, cut the tomato into cubes and use it to decorate the cream (optional)
This recipe is compatible with the Fast Metabolism Diet – FMD Phase 3; With these quantities, you got one serving of healthy fats for <20 pounds.
Notes
WARNING FOR CELIAC: always check that the products that you use are certified without gluten, for who has doubts in this respect can be informed in the following link: http://bit.ly/GlutenFreeSymbol