The roast is a traditional dish, delicious and usually liked by everyone; It is perfect for a meal on Sundays or a Christmas party; It only has two problems: if the meat is overcooked the roast is ruined and it takes a long time to prepare it! What if I told you that there is an infallible way to make a perfect, delicious, healthy and fast roast? Here is my simple recipe: to cook!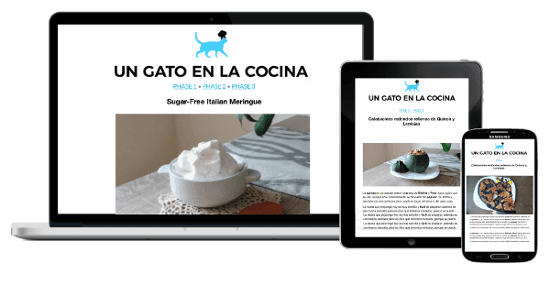 New FMD recipes every week

All my recipes are suitable for FMD!
Pork loin roasted in the oven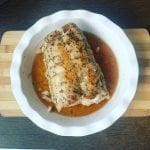 Print This
Ingredients
1 Kg pork loin

2 tablespoons tamari sauce

Vegetables broth

1 clove garlic

Thyme

Rosemary

Salt and pepper
Instructions
The first step is to marinate the whole loin with all the spices and salt and preheat the oven to 350º F (180º C);
Then you have to tie it with a kitchen thread and put it in a pan with the tamari sauce, a couple of tablespoons of broth and a cut garlic, to brown it for a few minutes
When it is golden on all sides, put a tray that can go to the oven, with what remains of liquid in the pan and some more tablespoon of broth
Cover with aluminum foil and bake for 50 minutes; you have to turn it a couple of times during cooking
After an hour in the oven, the roast is ready and juicy: before serving it better to leave it covered for 15 minutes.
It is served thinly sliced, with its juice or with the sauce that is preferred.
This recipe is suitable for theFast Metabolism Diet – DMA Phase 2 and Phase 3. Depending on the weight of the loin will be more or fewer portions of protein.
Notes
WARNING FOR CELIAC: always check that the products that you use are certified without gluten, for who has doubts in this respect can be informed in the following link: https://bit.ly/GlutenFreeSymbol