Today I want to propose a gluten-free recipe very simple and easy to prepare that is perfect for Phase 3; In vegan version or not. It can have many different applications and not carrying cereals but only healthy fats, it can be eaten in any meal or snack of Phase 3; For example, I often prepare grilled vegetable sandwiches with these flourless bread, for snacking. Another delicious option is to fill them with beef burger and lettuce. The truth is that there are many options, each one more rich.
I hope you like it!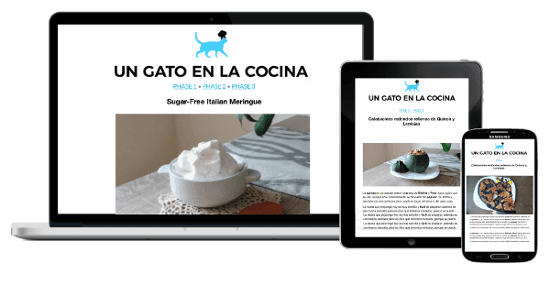 New FMD recipes every week

All my recipes are suitable for FMD!
Panecillos sin harina, veganos o no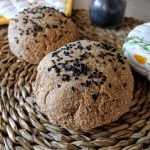 Print This
Ingredients
1½ cups of almond meal

2 tablespoons psyllium husk* powder

4 tbsp chickpea flour + 4 tbsp water or 1 egg white

1 tablespoon of vinegar

½ cup of water

1 pinch of salt

Garlic Powder

Seeds for decoration (optional)

½ teaspoon cream of tartar

½ teaspoon baking soda
Instructions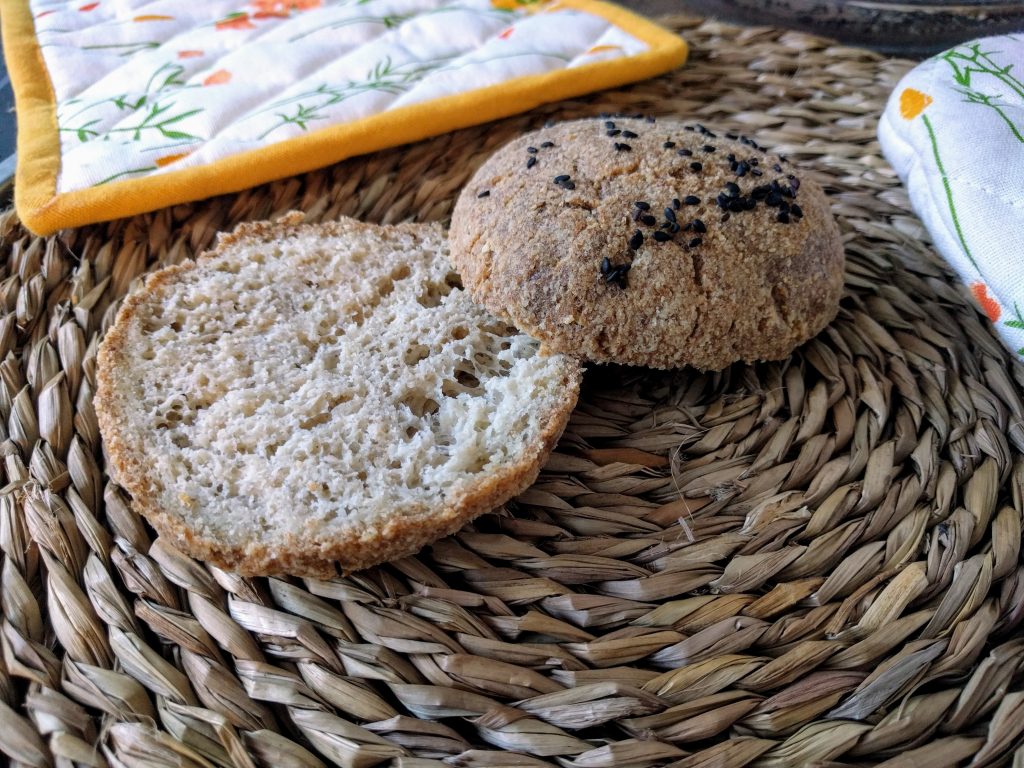 Preheat the oven to 160º C (375º F)
In a bowl, mix almond meal, psyllium husk, bicarbonate, cream of tartar, garlic powder and salt
Only for the vegan version: in another bowl, prepare the vegan egg by mixing the 4 tablespoons of chickpea flour with the 4 of water
Heat 1/2 cup of water, until it comes to a boil and join it to the almond compound
Combine also the vegan egg or the egg white and the vinegar
Mix the compound for a few seconds with a spatula
Form 4 or 6 small rolls and decorate with seeds (optional) **
Put the rolls on top of a baking sheet with baking paper
Bake for 55 minutes in a convection oven
This recipe is compatible with the Fast Metabolism Diet – FMD Phase 3; With these quantities, you get 6 healthy fats servings for <20 pounds or 4 healthy fats servings for >20 pounds.
Notes
*The psyllium husk is the husk of plantago ovata and is essentially only fiber, you can read more information on this link: https://en.wikipedia.org/wiki/Psyllium - **If you use seeds for your bread, you should use less almond meal to avoid overeating healthy fats. - WARNING FOR CELIAC: always check that the products that you use are certified without gluten, for who has doubts in this respect can be informed in the following link: http://bit.ly/GlutenFreeSymbolologíaSinGluten