Chia pudding is not only a delicious breakfast or snack, but it is also straightforward to prepare. All you have to do is mix the chia seeds and the non-dairy milk and let it rest for a few hours in the fridge. That's all!
Delicious, healthy and versatile
For me, the best thing about chia pudding is that it is super versatile: you can make it with the milk that you like the most. Personally, I love it with coconut and almond milk; You can customize it by adding the essence of vanilla, cinnamon or even cocoa powder; you can sweeten it with your favourite sweetener; and at the end, you decorate it with the fruits, seeds, nuts or cream that you prefer.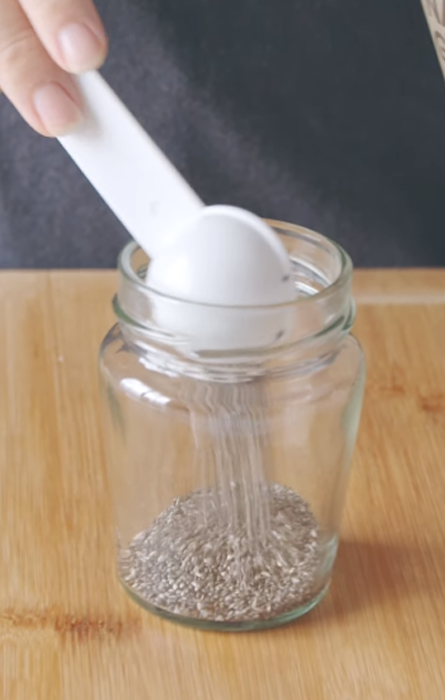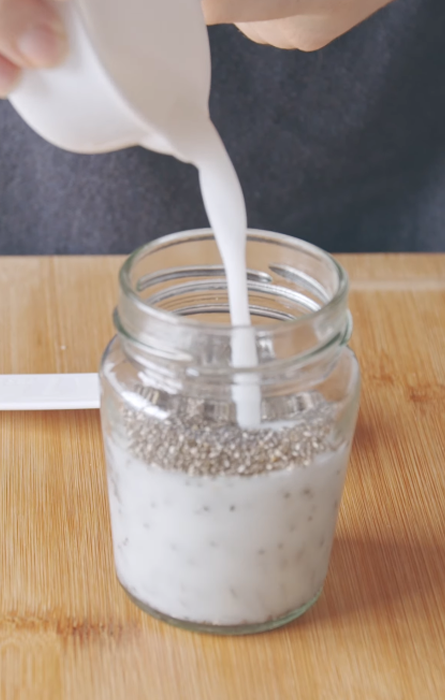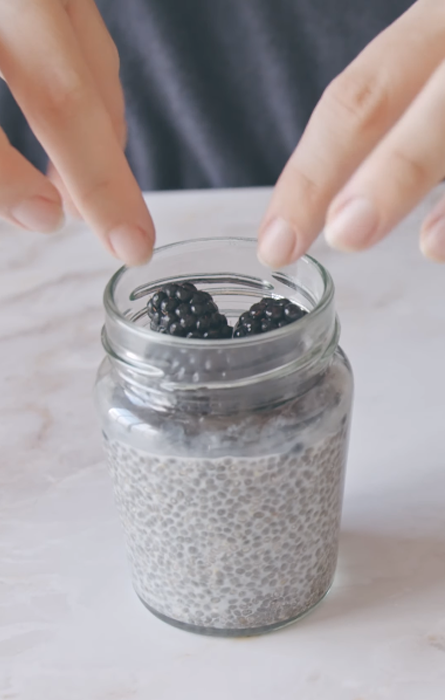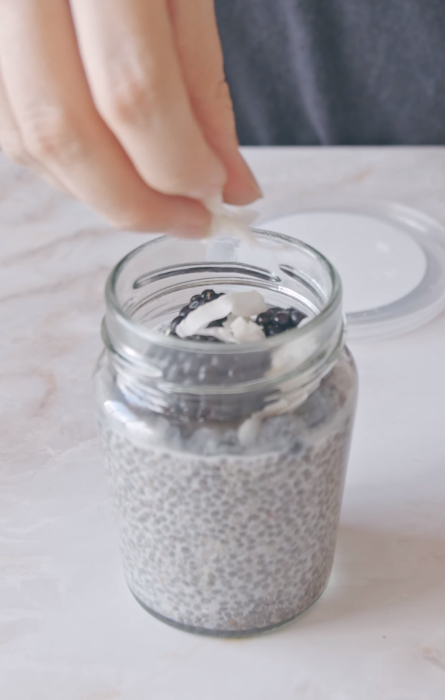 New FMD recipes every week

All my recipes are suitable for FMD!
Chia pudding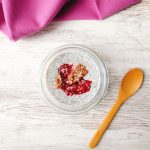 Print This
Ingredients
1/4 cup of almond milk

1/4 cup of coconut milk

2 tablespoons of seeds

Sweetener to taste (optional)

Your favourite toppings
Instructions
In a jar or glass, put the chia seeds and vegetable milk, along with the optional sweeteners and eventual spaces. Mix well.
Let sit for 10 minutes, then mix again once the seeds have started to gel.
Cover the jar and leave it in the fridge for at least 3-4 hours or overnight.
Mix the chia pudding before serving and add your favourite toppings.
This recipe is compatible with the Fast Metabolism Diet – FMD Phase 3; With these quantities, you get 1 healthy fat serving for <20 pounds.
If you liked this recipe, leave me a comment or share it with your friends!