The Belgian endive is a very original and versatile vegetable. You can eat both cooked, for example grilled accompanied by a good meat, or raw in a salad.
Personally it is a vegetable that I love and when its season arrives I like to take advantage of and prepare original and different dishes, like these endive stuffed tuna leaves, a fresh, easy and fun dish, which is prepared in 5 minutes.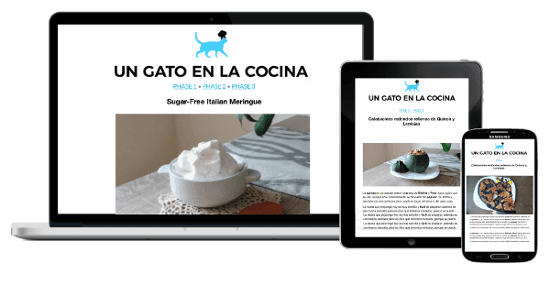 New FMD recipes every week

All my recipes are suitable for FMD!
Endive leaves stuffed with tuna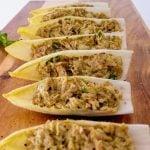 Print This
Ingredients
2 or 3 Belgian endives
170 gr. of tuna to the natural
3 tablespoons chopped fresh onion
1 lemon
Fresh chives
Fresh mint
Black pepper
Salt
Instructions
Separate all the leaves of the endives and wash them well with plenty of water. Dry the leaves.
Drain the tuna well and put it in a large bowl.
Finely chop the onion, chives and mint and combine them with the tuna.
Dress the tuna with the lemon juice, salt and pepper. Mix well, until all the ingredients are well integrated.
Fill the endive leaves with one or two tablespoons of seasoned tuna.
This recipe is suitable for the Fast Metabolism Diet Phase 2 y 3 – FMD P2 y P3. With these quantities you get 1 whole protein serving for <20 pounds, or 2 snack protein serving for <20 pounds.