Oats have been cultivated for a long time. The Irish, the Scots, the Huns, and many other peoples used oats.
Nowadays, this cereal returns to be very popular, mainly among the athletes, by its interesting characteristics; In fact, oats are a whole cereal, rich in vegetable proteins, unsaturated fats and B vitamins.
Today I propose a straightforward way to prepare oat milk very fast.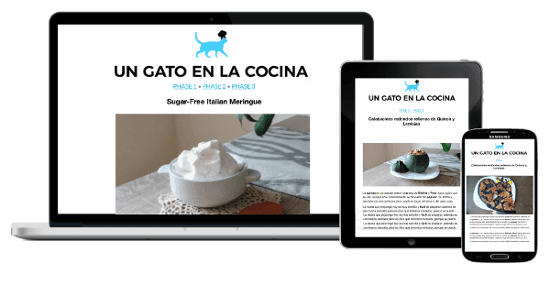 New FMD recipes every week

All my recipes are suitable for FMD!
Oat milk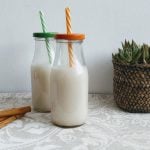 Print This
Ingredients
3/4 cup raw oats

3 cups of water

1/2 teaspoon cinnamon (optional)

Natural vanilla flavor (optional)

2 teaspoons birch xylitol (optional)
Instructions
Heat 1 cup of water until boiling and remove from heat
Add the oat flakes to the hot water and let stand 30 minutes with a lid
Beat the oats in a blender for 2 minutes
Filter the compound* through a fine mesh strainer or a vegetable milk filter
The milk obtained with this process is very dense, add 2 cups of water to dilute it and cinnamon, vanilla beans and xylitol or stevia to flavor
Shake and store in the refrigerator
This recipe is compatible with the Fast Metabolism Diet – FMD Phase 1 and Phase 3; this recipe use 3/4 cups of raw oats which correspond to 1 serving of grains for >20 pounds in P1 or 2 servings of grains for >20 pounds in P3.
For this recipe, you may need:

Notes
*The compound obtained after filtering the milk can be used in the preparation of cakes and bread. - WARNING FOR CELIAC: always check that the products that you use are certified without gluten, for who has doubts in this respect can be informed in the following link: http://bit.ly/GlutenFreeSymbolologíaSinGluten