More and more people go to vegetable milk; whether for a matter of food intolerance, whether by an ethical choice or because of health issues, vegetable milk is having incredible success. In fact, there are all kinds of vegetable milk, coconut, oats, quinoa, almonds, rice, etc. and can be found everywhere, even in supermarkets.
Despite being a healthy choice, it's important to pay attention to labels: there are many vegetable milk's brands that add sugars, artificial aromas and thickeners to their products. 😉 For this reason today I share this super easy recipe to make almond milk at home. I hope you like it 😉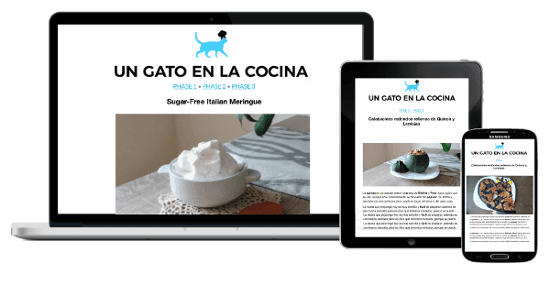 New FMD recipes every week

All my recipes are suitable for FMD!
Almond milk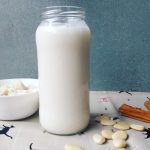 Print This
Ingredients
1 cup of raw almonds

3 cup of water

1/2 teaspoon of cinnamon (optional)

2 teaspoon of birch xylitol or stevia to taste (optional)
Instructions
Put the almonds in soak overnight.
The next day, rinse the almonds, drain them and put them in the blender. If you want to remove the skin of your almonds, this is the time to do it. Although the skin does not influence the preparation of the milk, it does influence the color of the okara *.
Add the three cups of water and process everything very well until the almonds have become powdered.
Strain the liquid with a cloth for vegetable milk or with a simple, clean cloth to separate the fluid from the remains of almonds, and squeeze as much as possible to remove all the liquid.
Optionally you can add a little cinnamon powder and the sweetener you prefer; if it is for cooking, better leave it unsweetened.
Keep the almond milk in a glass jar in the fridge.
This recipe is suitable for the Fast Metabolism Diet, FMD Phase 3. 1 cup of almond milk is 1 serving of healthy fat for <20 pounds; 1 1/2 cup of almond milk is 1 serving of healthy fat for >20 pounds.
For this recipe you may need:
Notes
* The remaining okara can be added to different types of preparation.