I do not know if it ever happens to you, but on Friday afternoon tastes sweet to me. If it is a rainy day like today in Barcelona, or if it is a sunny and hot day, on Friday afternoon I usually need a treat. But I do not want to give up eating healthy, so I have to manage to prepare something that is appetizing and tasty but at the same time very clean. This is how the gluten-free lemon mug cake that I propose today was born, it is easy to prepare and delicious. It's a very handy sweet because if you are at home, you can eat it directly in the cup, but if you leave, you can put it in a bag and take it as a snack wherever you want.
I'm sure this mug cake will brighten the evening 😉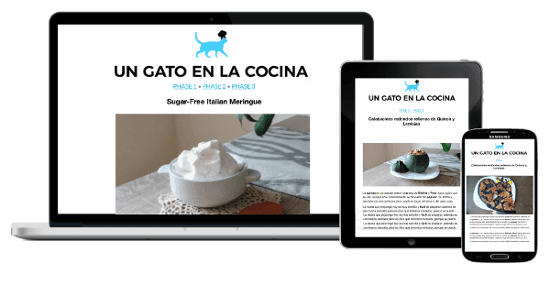 New FMD recipes every week

All my recipes are suitable for FMD!
Lemon Mug cake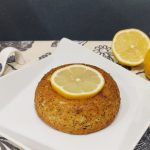 Print This
Ingredients
1 cup of zucchini

1 whole egg

1/8 cup of almond meal

1 tablespoon of sunflower oil

1 1/2 teaspoon of poppy seeds

2 tablespoons of birch xylitol

2 tablespoons of lemon

1/2 teaspoon baking soda
Instructions
Preheat the oven to 330º F (170º C).
Peel the zucchini (you can save the skin for a vegetable soup) and grate it very finely.
Place the grated zucchini on a clean cloth (for example those used to make cheese) and squeeze it to remove all the water.
Mix the zucchini with the liquid ingredients: the egg, the oil and the lemon, and mix well.
Then add the remaining ingredients and mix until there is a stable compound.
Pour the mixture into a cup suitable for baking and bake one 15-20 minutes.
This recipe is suitable for the Fast Metabolism Diet – FMD Phase3; With these amounts, you get 1 P3 complete snack for <20 pounds.
For this recipe, you may need:
 
Notes
WARNING FOR CELIAC: always check that the products that you use are certified without gluten, for who has doubts in this respect can be informed in the following link: https://bit.ly/GlutenFreeSymbology