In the last few weeks I received many messages from different people in Argentina asking me to prepare some Argentine recipe for FMD. Since at the beginning of the year I promised that in 2018 I would make some of the recipes that you ask me, I decided to share a recipe inspired by Argentine cuisine.
Dulce de batata is a traditional dessert from Argentina, Uruguay, and Paraguay, made from sweet potato, in my version I wanted to add squash to make it more original. I have used butternut squash, but you can also use different varieties. It is an easy dessert to prepare, delicious and 100% vegan, and is an excellent way to eat vegetables. I hope you like it 😉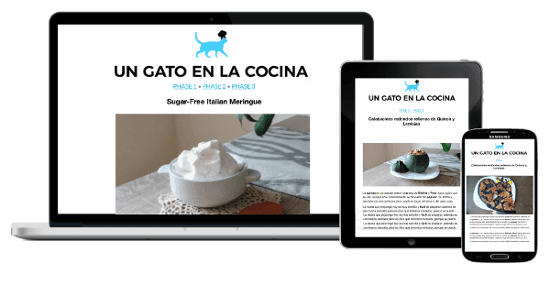 New FMD recipes every week

All my recipes are suitable for FMD!
Dulce de batata (sweet potato and squash dessert)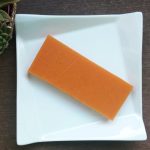 Print This
Ingredients
1 cup of sweet potato

1 cup of squash

1/4 cup of birch xylitol or stevia to taste

1 vanilla pod

1/2 teaspoon of cinnamon

1 teaspoon agar agar
Instructions
Peel the squash and the sweet potato and cut them into pieces.
Open the vanilla pod with a knife, remove all the seeds and reserve them.
Put the vegetables in a pot with water and with the vanilla pod without seeds. Boil about 25-30 minutes or until the vegetables are tender.
Remove the vanilla pod and mash with a blender or fork.
Put the obtained puree in a pot and add the vanilla seeds, the sweetener you use and the agar agar.
Cook over medium heat, continually stirring until the puree begins to thicken.
Pour the puree into a silicone mold and let it cool for at least 8 hours.
This recipe is suitable for the Fast Metabolism Diet – FMD Phase1 and Phase 3; This recipe only includes vegetables so that you can eat freely during the day. Even so, remember that it is important not to abuse the sweet potato / sweet potato or consume it every day, as Haylie and his team remind us.
For this recipe, you may need: