Porridge is a typical Scottish recipe that is usually eaten in the morning for breakfast. It is a really easy to prepare and needs very few ingredients.
Although it is a simple dish opens the doors of our creativity, since once prepared the classic base can be seasoned with what is desired; The Porridge toppings are varied: fresh fruit cut into slices, nuts, sugar, spices, seeds, cream or even whiskey. The traditional Scottish topping is, in fact, sugar and whiskey and is usually accompanied with double cream.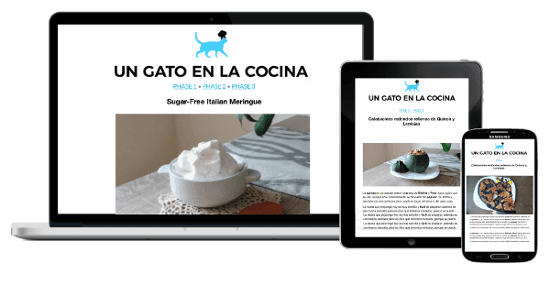 New FMD recipes every week

All my recipes are suitable for FMD!
Old fashioned Porridge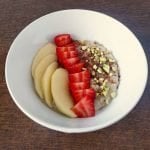 Print This
Ingredients
3/4 cup oats

2 cup water

1/2 cup oat milk or coconut (optional) *

1 pinch of salt

1 tablespoon birch xylitol (optional)

You can use the topping you prefer
Instructions
Put water and oat milk or coconut (optional) ** in a pot

When boiling, add the whole oat flakes and stir

Add a pinch of salt and a tablespoon of xylitol (optional) **

If after 10 minutes has absorbed all the water add a little more. Let cook 10 minutes more

Serve hot or cold, according to taste, with the desired topping
This recipe is compatible with the Fast Metabolism Diet – FMD Phase 1, Phase 3 and Phase 4.
With these quantities gets 1 P1 breakfasts for >20 pounds or 2 P3 breakfasts for >20 pounds.
For a full P1 breakfast integrate with 1 and 1/2 cup of phase fruit. For a full P3 breakfast integrate with 1 and 1/2 cup of phase fruit, protein, vegetables and healthy fats.
My favorite topping for each phase: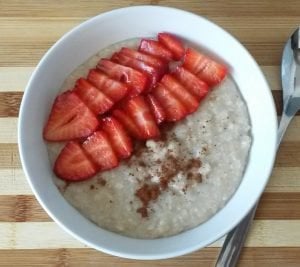 Phase 1: fresh strawberries and cinnamon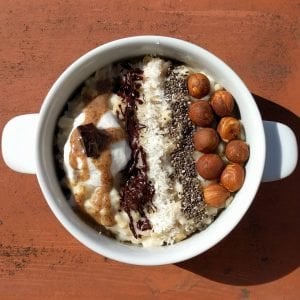 Phase 3: raw hazelnuts, chia seeds, grated coconut, raw cacao chips, extra creamy coconut milk and hazelnut cream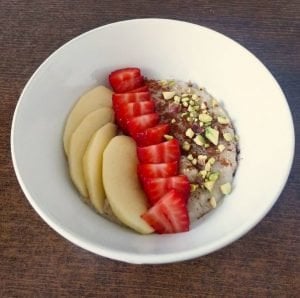 Phase 4: Fresh and apple strawberries, raw pistachio and cinnamon.
And what is your favorite?
Notes
*This recipe uses oat milk or coconut milk as seasoning, depending on the phase. - **The original recipe does not contain these ingredients. -WARNING FOR CELIAC: always check that the products that you use are certified without gluten, for who has doubts in this respect can be informed in the following link: http://bit.ly/GlutenFreeSymbol
Don't forget to comment what is your favorite topping 🙂