I am a true lover of pumpkin, and now that September has arrived and I see again pumpkins in many shops, I have decided to give myself a treat. So I've prepared pumpkin muffins with spices, really tasty. They are very simple to prepare and do not require much time.
These muffins are perfect for breakfast as they are very complete. Its sweet and spicy taste will conquer all. As always, I hope your opinions 🙂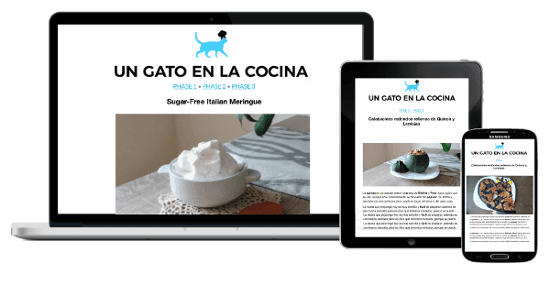 New FMD recipes every week

All my recipes are suitable for FMD!
Pumpkin Spice Muffin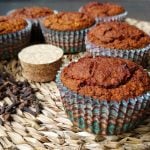 Print This
Ingredients
1 cup pumpkin puree

3/8 cup of sorghum flour

3/8 cup lentil flour *

2 eggs

3 tablespoons coconut oil

1/4 cup almond milk **

3 Tablespoons of Birch xylitol

1/2 teaspoon of ground cinnamon

1/2 teaspoon of clove powder

1/2 teaspoon of cardamom powder

1/2 teaspoon of star anise powder

1/2 teaspoon cream of tartar

1/2 teaspoon baking soda
Instructions
Preheat the oven to 350º F (180º C)
In a large bowl mix well all the dry ingredients: flours, xylitol, spices, cream of tartar and baking soda
In a smaller bowl mix the almond milk with oil and eggs
First add the milk, oil and egg compound to the flour and then the pumpkin puree
Mix until homogeneous
Divide the compound into muffin molds and bake for 40 – 50 minutes. To check if the muffins are cooked click one with a toothpick, if it comes out clean they are ready.
This recipe is compatible with the Fast Metabolism Diet – FMD Phase 3; With these quantities, you get 3 breakfasts for <20 pounds or 2 breakfasts for >20. For a complete breakfast, add veggies, fruit and the remaining healthy fats.
*If you have to lose <20 pounds, add only 1/4 de cup of lentil flour.
Notes
*In this recipe 1/4 cup of almond milk is used as a seasoning. - WARNING FOR CELIAC: always check that the products that you use are certified without gluten, for who has doubts in this respect can be informed in the following link: http://bit.ly/GlutenFreeSymbology