New year's eve is near, and I am sure you already have many exciting plans, celebrations with family and friends, great dinners and a lot of joy. In case you are still thinking about what to cook, I propose this recipe very simple but delicious as perfect snack or appetizer for these days.
Stuffed pumpkin flowers are a very typical recipe for Italy, the one I propose today is my version: healthier, lighter, vegetarian (optional) and dairy-free of this classic recipe. In this recipe, you can use this raw vegan cheese.
I hope you like it and I wish you all a happy new year! See you next year with a lot of new recipes!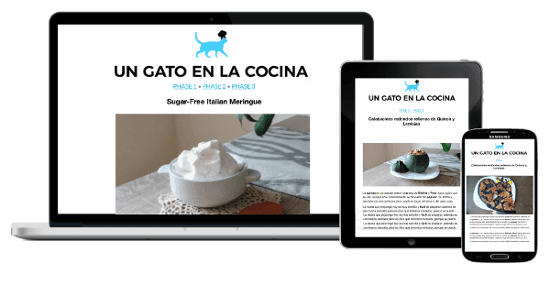 New FMD recipes every week

All my recipes are suitable for FMD!
Stuffed Pumpkin Flowers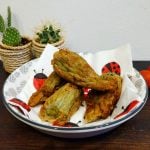 Print This
Ingredients
8 pumpkin flowers

8 cherry tomatoes

1/4 cup of raw vegan cheese

8 anchovies in oil (optional)

1 whole egg

1/4 cup of lentils flour

2 or 3 tablespoons of almond milk *

1 pinch of salt

3 tablespoons of coconut oil
Instructions
Prepare the vegan cheese with this recipe.
Cut the tomatoes into pieces.
In a bowl, beat the egg with a pinch of salt, add the flour and almond milk, to form a semiliquid dough.
Wash the pumpkin flowers very delicately and dry them with paper towels.
Fill the flowers with 1/2 tablespoon of vegan cheese, one cut cherry tomato and one anchovy (optional).
Wind the tip of the flowers to close them and pass them through the putty.
Put the coconut oil in a non-stick satin, and fry the flowers over medium heat, a couple of minutes per side. Serve the hot flowers.
This recipe is suitable for the Fast Metabolism Diet – FMD Phase 3; with these quantities, you get 2 servings of healthy fats for <20 pounds. For a full dinner, integrate with the remaining portion of protein and phase vegetables.
Notes
* In this recipe 3 tablespoons of almond milk are used as a seasoning - WARNING FOR CELIAC: always check that the products that you use are certified without gluten, for who has doubts in this respect can be informed in the following link: http://bit.ly/GlutenFreeSymbol