Rhubarb is a very interesting food, halfway between a vegetable and a fruit; Although biologically speaking, is a vegetable, its peculiar flavor, and its coloration led to it being classified as a fruit, in the 1940s.
It originated in Asia, where it was mainly used for medical purposes; When it was exported to Britain and the United States, was perfectly integrated into its gastronomic culture, in fact, it is often seen as an ingredient in British, American and North American recipes. Despite its popularity, there are countries is quite difficult to find, as in Spain; in Italy is quite used.
It is important to remember that only the stem is edible, the leaves contain important amounts of oxalic acid.
The recipe I propose today is very simple but tasty and, above all, has a very original flavor that will surprise you.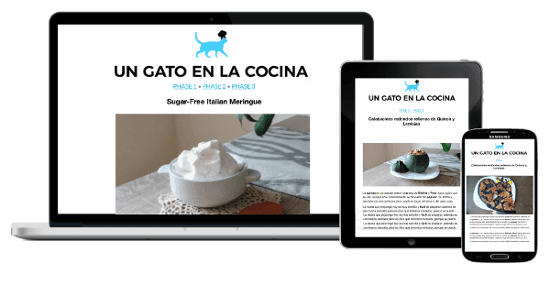 New FMD recipes every week

All my recipes are suitable for FMD!
rhubarb and ginger jam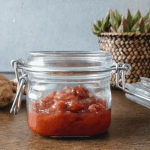 Print This
Ingredients
3 cups fresh rhubarb

2 cm fresh ginger

1/2 lemon

3 or 4 tablespoons of birch xylitol
Instructions
Wash and cut the rhubarb in pieces of approximately 1,5 cm
Put them in a large bowl with 1/2 lemon juice and xylitol
Cover with a transparent paper and let stand 15 minutes
Meanwhile, with a teaspoon, peel the piece of ginger (about 4 cm) and chop it
After 15 minutes, pour the rhubarb and all the juice in a pot and add the pieces of ginger
Cook on slow heat for 1 hour, stirring occasionally
Let the jam cool and keep in a glass jar in the refrigerator*
This recipe is compatible with the Fast Metabolism Diet – FMD Phase2 and Phase3; The vegetables are free so you can eat as much as you want.
Notes
* This jam is preserved at least one week in the refrigerator without problems.