The Okonomiyaki is a Japanese recipe that was invented in Japan before the Second World War and developed and became popular during and after the war, consists of dough with several ingredients cooked on the grill. The Okonomiyaki can be of shrimp, squid, bacon; it is usually accompanied by mayonnaise and a special sauce for okonomiyaki. The recipe I propose today is a much healthier and gluten-free version of this fantastic Japanese recipe.
Here you can see how to make a perfect mayonnaise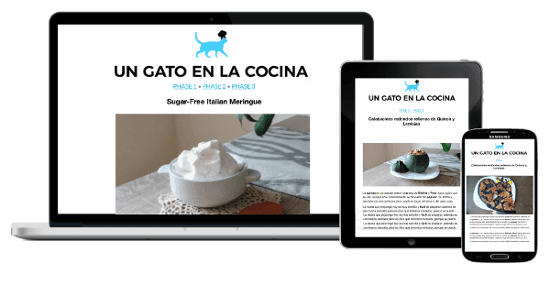 New FMD recipes every week

All my recipes are suitable for FMD!
Okonomiyaki with shrimps
Print This
Ingredients
2 cups chopped cabbage

1 egg + 1 egg white

1/4 cup of almond milk *

2 tablespoons of tapioca flour

2 tablespoons of sesame or olive oil

56 gr of shrimps

1 tablespoon Mayonnaise

a pinch of salt

Katsuobushi (optional)
Instructions
Wash the cabbage leaves and cut them into small pieces.
In a bowl, beat the egg and egg white, with the almond milk and a little salt.
Add the tapioca flour, add the cabbage and mix well. Cover with transparent paper and let stand in the refrigerator 10 minutes.
In a pan with 1 tablespoon of oil saute the shrimps. Once cooked, add them to the cabbage preparation (reserve some to decorate).
In the same pan put the other tablespoon of oil and pour the mixture, spread it a little so that it is flat. It should have a thickness of approximately 2 cm. Cook for about 5 minutes.
Turn it over and cook for 5 more minutes.
Serve hot with mayonnaise and some shrimp on top. You can also put some Katsuobushi – dehydrated tuna- (optional).
This recipe is suitable for the Fast Metabolism Diet – FMD Phase 3; With these quantities, you get 1 whole dinner for <20 pounds.
Notes
*In this recipes you use 1/4 cup of almond milk as a condiment. - WARNING FOR CELIAC: always check that the products that you use are certified without gluten, for who has doubts in this respect can be informed in the following link: https://bit.ly/GlutenFreeSymbol