When the heat becomes insistent, there is nothing better than a refreshing fruit smoothie: the combination of strawberry and watermelon is the freshest and sweetest. You can use this smoothie to accompany your breakfast or to snack.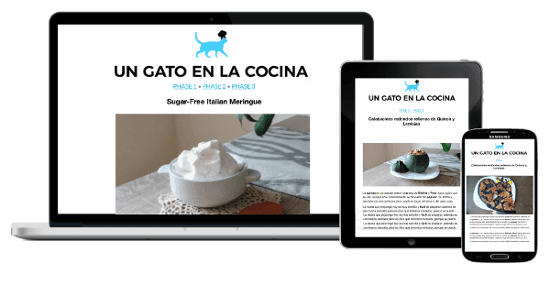 New FMD recipes every week

All my recipes are suitable for FMD!
Refreshing watermelon & strawberries smoothie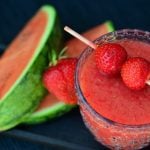 Print This
Ingredients
2 1/2 cup fresh watermelon

1/2 cup frozen strawberries - strawberries

2 tablespoons lemon juice

A few drops of liquid stevia or raw honey (maintenance only)
Instructions
Cut the watermelon into large pieces and remove all the seeds.
Put the pieces of watermelon, frozen strawberries and lemon juice in the blender glass.
If the fruit is not fully ripe, add a few drops of liquid stevia; If you are in maintenance you can use some raw honey.
Beat all the ingredients until you get a smooth and creamy smoothie.
This recipe is compatible with the Fast Metabolism Diet – FMD Phase 1;  with these quantities, you get 3 fruit servings for <20 pounds or 2 fruit servings for >20 pounds.