Today I want to talk about something very different and special, the spherification, which is part of the molecular kitchen. This type of cooking is a true science, in fact, it is the application of scientific principles to the gastronomy; Although it is a technique that was developed in the 50's, it has become very popular in recent years, especially thanks to incredible chefs like Ferran Adria.
The recipe I propose today is to make pearls of balsamic vinegar, these are solid balls made with agar (different from spherification with alginates); Although not really a dish, it is very useful to decorate any food, especially in Phase 2, when the need for flavor and originality is stronger. This recipe is very easy to prepare and has a lot of visual impact. Although oil is needed for its preparation, it is suitable for all phases, because the oil serves only for the pearls to solidify. I advise to work few quantities at a time, because it solidifies very quickly.
I hope you like it 🙂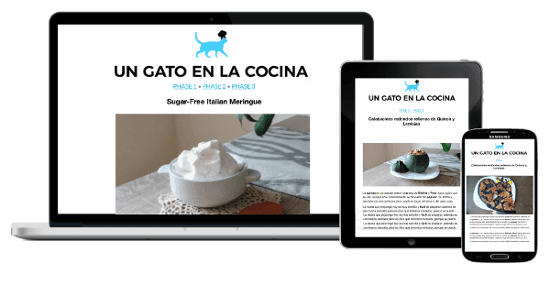 New FMD recipes every week

All my recipes are suitable for FMD!
Balsamic vinegar pearls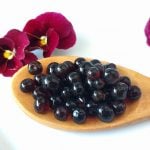 Print This
Ingredients
300 ml olive oil or sunflower oil

1/4 cup balsamic vinegar

1/4 cup water

2 gr agar agar powder
Instructions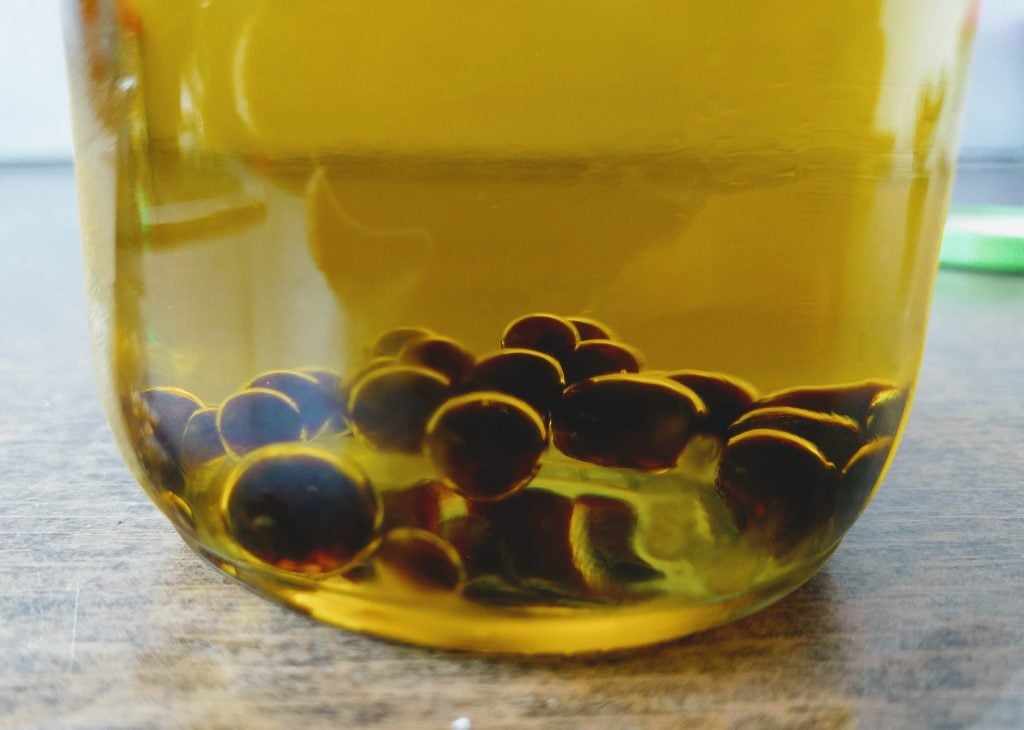 Put the oil in a long tube, and store it in the freezer for 30 minutes
In a pan, mix the water and balsamic vinegar *; Heat by medium
Add agar agar and bring to a boil
Fill a syringe (without needle) with the mixture of balsamic vinegar and agar agar
Remove the oil from the freezer and gradually drop oil in the oil
To obtain a small beads can be used one or two drops, and to obtain more grander beads 3 or 4 drops
When the desired quantity of beads has been obtained, strain the oil ** with a fine mesh strainer
Rinse pearls very well under water, so that no oil residue remains
This recipe is compatible with the Fast Metabolism Diet – FMD Phase1, Phase2, and Phase3; This recipe does not contain any staples of this diet, so it is considered an EXTRA, does not replace any other food!
Notes
*These pearls can be made with other liquids, if desired, but be careful to respect the phases. - **Leftover oil can be stored and used for cooking. - WARNING FOR CELIAC: always check that the products that you use are certified without gluten, for who has doubts in this respect can be informed in the following link: http://bit.ly/GlutenFreeSymbolologíaSinGluten