The rice cake is a typical recipe from Italy, as often happens, each region has its own variant, with or without raisins, with rum, with almonds, with or without butter … the variations are many. But today I want to propose my personal version, thought to be as healthy as possible and preserve the essence of the original rice cake.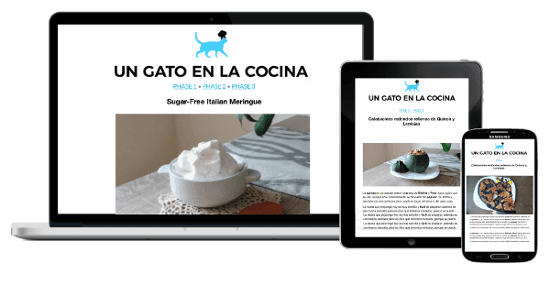 New FMD recipes every week

All my recipes are suitable for FMD!
Tarta de arroz sin gluten ni lactosa
Print This
Ingredients
1-1/4 cup of brown rice (not cooked)

1 cup of oat milk*

4 cup of water

3.5 tablespoon of birch xylitol

Cinnamon

Lemon peel (no grated)

3 egg whites

1 apple
Instructions
Preheat the oven at 350°F (180°C)
Start by boiling the water and milk with cinnamon, birch xylitol and a piece of lemon peel in a large skillet
When it is boiling, add the brown rice and let  it cook over medium heat; mix occasionally so it does not stick
 Let the rice cook until it is cooked and has absorbed all the liquid and has the consistency of a dry risotto (if the liquid is absorbed before the rice is cooked, add boiling water, never cold water)
When the rice is ready to let it cool
Peel the apple and mash it in a blender until it is a homogenous puree
In a bowl beat the egg whites and add the apple
Remove the lemon peel from the cold rice, join the rice to the egg whites and mix until homogeneous
Put the compound in a silicone mold and bake for 55/60 minutes
This recipe is compatible with the Fast Metabolism Diet – FMD P1; These amounts correspond to 3 breakfasts for <20 pounds, or 2 breakfasts for >20 pounds. For a complete breakfast add the remaining phase fruit.
Notes
*In this recipe 1/2 cup of oat milk is used as a seasoning. - WARNING FOR CELIAC: always check that the products that you use are certified without gluten, for who has doubts in this respect can be informed in the following link: http://bit.ly/GlutenFreeSymbol
If you liked this recipe do not forget to leave a comment and share it with your friends.