Spring has officially arrived in Barcelona. Every time it gets less cold, the days get longer. The coat starts to be unnecessary. The city has a different color. So today I decided to prepare a simple recipe but at the same time fun and full of colors, a hot recipe but winks at the new season, a straightforward recipe, perfect to enjoy our vegetables even in Phase 2. Let's see what it is about.
Happy Spring!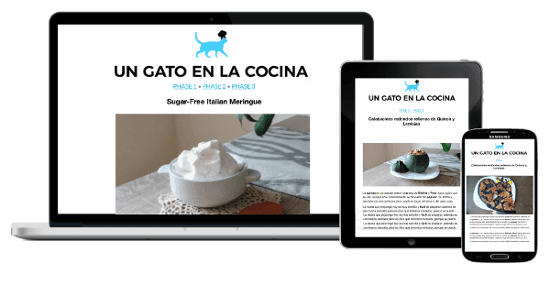 New FMD recipes every week

All my recipes are suitable for FMD!
Spring Veggie Bowl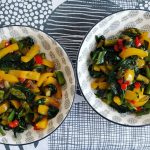 Print This
Ingredients
3 cup baby spinach

1 cup of green beans

1/2 red bell pepper

1 yellow bell pepper

10 asparagus

1/4 onion

1 garlic

1 piece of fresh ginger

1 cup of vegetable broth

Salt and white pepper
Instructions
Wash all vegetables carefully.
Chop the garlic, onion and red pepper into small pieces and put them to sauté a few minutes in the pan with 1/2 cup of broth.
Meanwhile cut the green beans, the asparagus, and the yellow pepper into pieces of approximately 2 cm.
When the onion is transparent, add the spinach, the green beans and the rest of the broth.
Let cook a few minutes and add the rest of the vegetables.
Adjust salt and pepper and grate little fresh ginger on top. Leave to cook until all the broth evaporates.
This recipe is compatible with the Fast Metabolism Diet – FMD Phase 2 and Phase 3; You can eat at any time of the day: it only contains vegetables.
 For this recipe, you may need: