The Red velvet is one of the best-known international pies; It is a tart of American origin that is distinguished by the peculiar red color of its mass and its white filling, which can be cream, butter or cream cheese. As always, today I want to propose a different version: these are red velvet style cupcakes, but pink (so pink velvet) and prepared with super healthy ingredients.  Let's see what you think.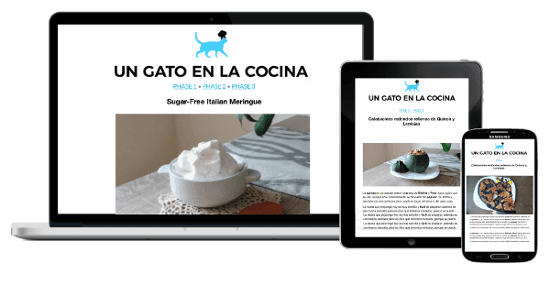 New FMD recipes every week

All my recipes are suitable for FMD!
Pink velvet cupcakes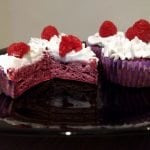 Print This
Ingredients
3 cup raspberries

1/4 cup oat flour

1/8 cup of tapioca flour

1/2 of chickpea flour

1 whole egg

2 egg white

2 tablespoons birch xylitol

1/4 cup boxed coconut milk

1/2 teaspoon raw cacao powder

1/2 teaspoon cream of tartar

1/2 teaspoon baking soda

Lemon peel

1 teaspoon ground birch sugar

3/4 cup refrigerated canned coconut milk (dense part only)
Instructions
Preheat the oven to 160º C (320º F)
In a large bowl put the yolk of the egg (save the white for later), the skin of grated lemon and the two tablespoons of birch xylitol and beat until a clear and foamy compound
Combine all the flour, cocoa, cream and baking soda to the yolk and mix
Beat 2 cup of raspberries until mashed and add to the main compound
Add also the boxed coconut milk and mix until a homogeneous compound
In another bowl, put 2 egg whites and set them to firm snow
Add the whites to the main compound without disassembling them
Divide the compound into the cupcake molds and bake for 30/40 minutes *
Meanwhile, beat the coconut milk (only the dense part) with the ground birch sugar, put it in a pastry bag and keep it in the fridge
Let the cupcake cool and decorate with dense coconut milk **
Finish decorating with the remaining raspberries
This recipe is compatible with the Fast Metabolism Diet – FMD Phase 3. With these quantities, you get 3 breakfasts for <20 pounds or 2 breakfasts for >20 pounds. For a complete breakfast add phase vegetables.
Notes
* When baking the cupcakes, they will be brown, but only on the outside, inside they will turn pink. - ** Do not overdo decorating or will not arrive for all cupcakes. -WARNING FOR CELIAC: always check that the products that you use are certified without gluten, for who has doubts in this respect can be informed in the following link: https://bit.ly/GlutenFreeSymbol