Carnival is coming, and during this time we can find a lot of original and tasty sweets. Each country and each region has its own traditions. This year, I decided to prepare a recipe from Canarian tradition: the carnival pumpkin pancakes.
It is an ancient recipe, dating back a few centuries when, on carnival dates, men dressed as women and women as men. They went from house to house where they were offered carnival pancakes and rice pudding. These pancakes are usually served with honey, although they are excellent sprinkled only with cinnamon or even alone. The recipe that I propose, today is my healthy version and much lighter. I hope you like it. What about you going to eat at the carnival?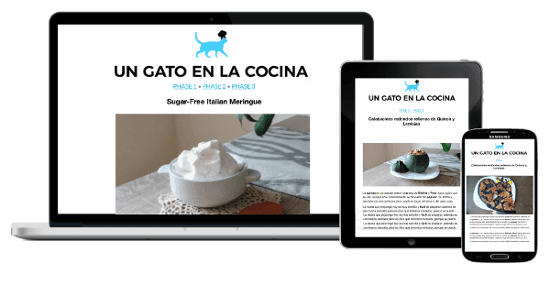 New FMD recipes every week

All my recipes are suitable for FMD!
Carnival Pumpkin Pancakes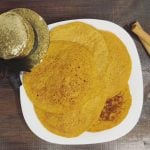 Print This
Ingredients
1 cup of pumpkin

1/4 cup of buckwheat flour

2 egg whites

1/4 cup of oat milk *

1 teaspoon ground cinnamon

1 teaspoon lemon zest

1/2 teaspoon of green anise in grains

  2 tablespoons of birch xylitol
Instructions
Peel the pumpkin and boil it for about 30 minutes or until it is fully cooked. Drain and beat until it becomes a puree.
In a large bowl beat the egg whites well with xylitol. Add the milk and flour. Mix well.
Add spices, lemon peel, and pumpkin puree. Mix until a homogeneous compound is obtained.
Put a non-stick pan to heat thoroughly. Put a little mixture and give it a round shape.
Leave to cook a couple of minutes per side and serve with cinnamon on top.
This recipe is compatible with the Fast Metabolism Diet – FMD Phase 1; With these quantities, you got 1 breakfasts for <20 pounds. For a complete breakfast, integrate with a portion of phase fruit.
Notes
*In this recipe 1/4 cup of oat milk is used as a seasoning.. - WARNING FOR CELIAC: always check that the products that you use are certified without gluten, for who has doubts in this respect can be informed in the following link: https://bit.ly/GlutenFreeSymbology