Breakfast is the most important meal of the day and, indeed, having breakfast in the first half hour after awaking brings many benefits. The problem is that many times our lives do not allow us to take a few minutes to prepare breakfast in the morning. For this reason today I propose this super simple recipe, which is prepared the night before.
It is a simple but delicious breakfast that provides all the energy we need to face the day, quinoa with strawberries. It is a gluten-free, vegan breakfast that will surprise you by its orginality.
You can read the homemade oat milk recipe here.
I wait for your opinions 😉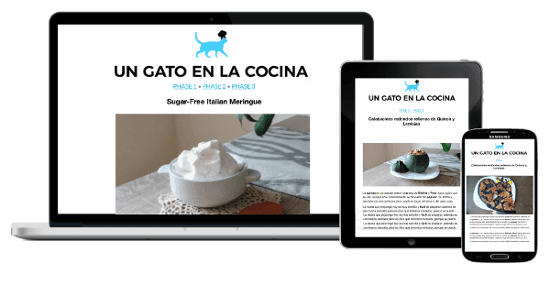 New FMD recipes every week

All my recipes are suitable for FMD!
Quinoa with strawberries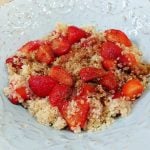 Print This
Ingredients
1 cup of cooked quinoa

3/4 cup of oat milk

2 tablespoon of Birch xylitol

1 1/2 cups fresh strawberries

1/2 teaspoon ground cinnamon

1/2 teaspoon nutmeg

1/2 spoon of ground cloves

Orange zest
Instructions
Rinse several times the quinoa and then cook it according to the indications of its packaging
Wash the strawberries well and cut them into pieces
In a casserole, put the oat milk, xylitol, grated orange zest and spices, and heat a few minutes, without it boiling
In a bowl, mix the quinoa with the strawberries and add the warm milk
Remove several times and let stand in the refrigerator at least 3 hours or overnight
Before serving sprinkle with a little more cinnamon.
This recipe is suitable for the Fast Metabolism Diet – FMD Phase1. With these quantities, you get 1 full breakfast for >20 pounds.
Notes
WARNING FOR CELIAC: always check that the products that you use are certified without gluten, for who has doubts in this respect can be informed in the following link: http://bit.ly/GlutenFreeSymbol