Although I lived in Barcelona for a few years, I was born in Rome and, as you can imagine, I occasionally miss Italian food; So when I have some nostalgia, I prepare some typical dish. In fact, I have already published several of my recipes inspired by Italian traditional dishes, such as Rice Cake, Ragu Pasta, Salty Pie, but today Pizza! Clearly, my version is super healthy.
Although it is one of the most popular dishes in the world, it is not known the exact moment of its origin; and in the Middle Ages it was largely consumed by the people; As often happens it came to the tables of the nobles and was much appreciated. The most famous anecdote about pizza is this: in 1889, cook Raffaele Esposito prepared a pizza with tomato, mozzarella, and basil as the colors of the Italian flag, in honor of Queen Margherita di Savoia; That day was born the most famous pizza in the world.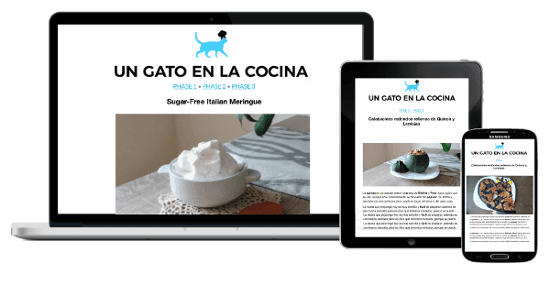 New FMD recipes every week

All my recipes are suitable for FMD!
Homemade Healthy Pizza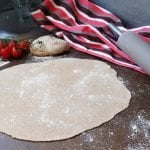 Print This
Ingredients
1/2 cup of Whole Spelt Flour

1/4 cup Buckwheat Flour

70 ml warm water

3 g dry yeast

Salt
Instructions
On a perfectly smooth surface, arrange the flour mixture, with a little salt, in the form of a fountain (leaving a tablespoon to one part for later)
If necessary, activate the dry yeast * in the water and pour it in the middle of the flour
Knead gently for about 10 minutes
Leave the dough in a large bowl for 3 hours, covered with a slightly damp cloth, in a warm place, I leave it in the oven off but with the light on
After 3 hours the dough will have grown considerably, spread the spoonful of flour that has been previously stored above the work surface and knead the dough for a couple of minutes
Divide the dough into 2 or 3 parts (depending on the pizzas you want) and stretch them with the roller until a thin round base
If it is to eat at the moment: Put the desired ingredients on top and bake for 10/15 minutes
If you want to save: Put on a baking paper, roll it on itself, close it in a bag and freeze it; Before use, allow to defrost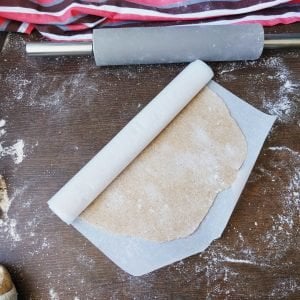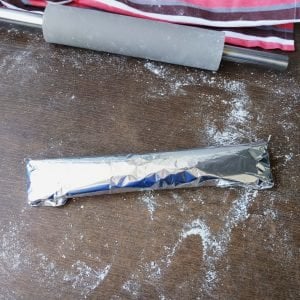 This recipe is suitable for the Fast Metabolism Diet – FMD Phase1; With this amounts you get 3 servings of grains for <20 pounds or 2 servings for >20 pounds.
For a complete lunch integrate with protein, vegetables and fruit phase.
For a complete dinner integrate with protein and phase vegetables.
Notes
*Follow the instructions of your yeast to activate it.
If you liked this recipe leave me a comment and share it with your friends 🙂