Today, I like to share my recipe for a vegan Pumpkin Spice Latte. This drink was invented by Starbucks to celebrate Halloween, and we must admit that it is delicious. So I have created my healthy version of this recipe so that I can take it with no worries.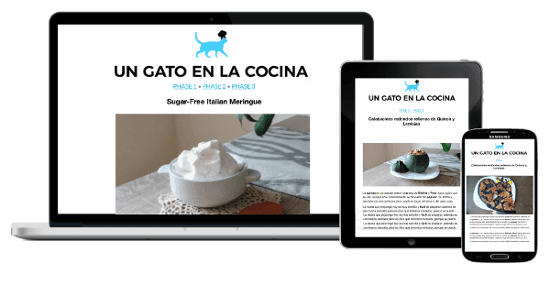 New FMD recipes every week

All my recipes are suitable for FMD!
Vegan Pumpkin spice latte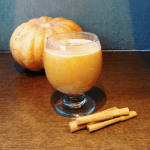 Print This
Ingredients
3/4 cup of almond or hazelnut or cashew milk

1/4 cup coconut milk (boxed, NOT canned)

1 cup of pumpkin

3 teaspoons of birch xylitol or stevia to taste

Cinnamon to taste

Anise to taste

A pinch Black pepper

3 cloves

2 teaspoons of a vegetable substitute of coffee, like Cafix or Pero
Instructions
Peel and chop the pumpkin and put it in a pot with water, a teaspoon of cinnamon, three cloves and a teaspoon of birch xylitol or stevia to taste.
Let boil the pumpkin until is perfectly cooked.
In another casserole, heat the vegan milk with the remaining xylitol or stevia.
Drain the cooked pumpkin and squeeze it to lose the water.
When the milk is boiling add the 2 teaspoons of your coffee substitute.
Beat the pumpkin with the vegan milk, cinnamon,  anise and a pinch of black pepper.
Serve in a large glass or cup and add 1/4 cup of cold coconut milk. Decorate with a cinnamon stick.
This recipe is suitable for the Fast Metabolism Diet – FMD Phase3; With these amounts, you get 1 P3 complete snack for <20 pounds.
For this recipe, you may need:

I hope you like this recipe as much as I do,