Despite what is often said, chocolate does not have to be unhealthy, it all depends on the ingredients it contains. This recipe for 100% vegan coconut chocolate, gluten-free and sugar-free, is ideal to treat yourself sweet and healthy.
I hope you enjoy this recipe!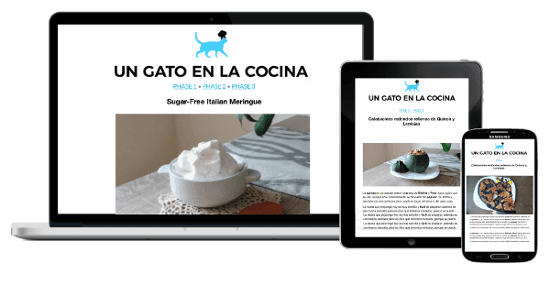 New FMD recipes every week

All my recipes are suitable for FMD!
Coconut chocolate with nuts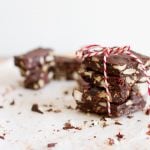 Print This
Ingredients
9 tablespoons of coconut oil

9 tablespoons of raw cocoa

1/4 cup of water

3 1/2 tablespoons of birch xylitol or stevia to taste

1/8 teaspoons of raw almonds

1/8 teaspoons of raw hazelnuts

1 pinch of salt
Instructions
Chop the almonds and hazelnuts with a knife.
Melt the coconut oil in a small casserole.
Mix the coconut oil with cocoa, water, sweetener and a pinch of salt until a homogeneous mixture is obtained.
Mix the crushed almonds and hazelnuts to the mixture.
Arrange the mixture in a tray lined with baking paper or in a silicone mold.
Leave in the fridge at least a couple of hours.
This recipe is suitable for the Fast Metabolism Diet – FMD Phase 3. With these amounts, you get 4 healthy fat servings for <20 pounds.
For this recipe, you may need: