When I was a little girl, I found it difficult to eat vegetables and my mother often prepared cauliflower with béchamel to camouflage the taste of vegetables. Now that I have grown and I love veggies, I have recovered this dish, although adapting it a little. The recipe that I propose to you today is very simple, fast and vegan; Adapts to any circumstance.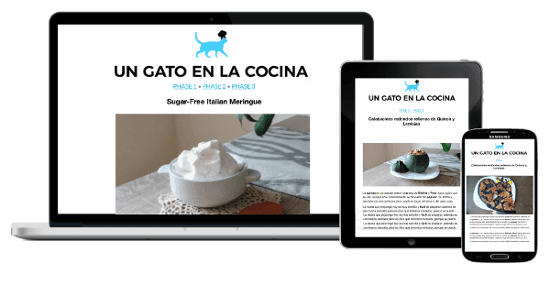 New FMD recipes every week

All my recipes are suitable for FMD!
Cauliflower with vegan bechamel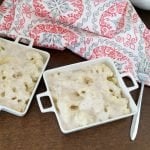 Print This
Ingredients
1 whole cauliflower

2 cups of coconut milk

1 tablespoon of arrowroot

3 tablespoons of Extra Virgin olive oil

1/4 teaspoon curry paste

Nutmeg

Salt
Instructions
Wash and cut the cauliflower and boil it for 15/20 minutes in a pot with plenty of water and a little salt
Meanwhile, put the oil in a frying pan and add the arrowroot
When a fairly solid compound has been formed, add the coconut milk, little by little
Blend constantly so that no lumps are formed
Season with a little salt, nutmeg and curry paste
Drain the cauliflower, place it on a baking tray and arrange all the béchamel on top Bake for 10/15 minutes at 150º C (302º F)
This recipe is compatible with the Fast Metabolism Diet – FMD Phase 3; With these quantities, you get 3 healthy fats portion for <20 pounds or 2 healthy fats portion for >20 pounds.
Do not forget to leave me a comment to give me your opinion 🙂