Eating healthy always seems complicated: it takes a lot of time, you need ingredients that are hard to find, you have to cook rare dishes. All these are false myths, eating healthy can be simple, and you can use quality ingredients that you find easily. In fact, there is nothing easier to prepare than this Pork & Spiced Cabbage Bowl. It is a very simple dish, which requires little time in the kitchen and hides a spicy, unique and original flavor. It will conquer anyone who tries it!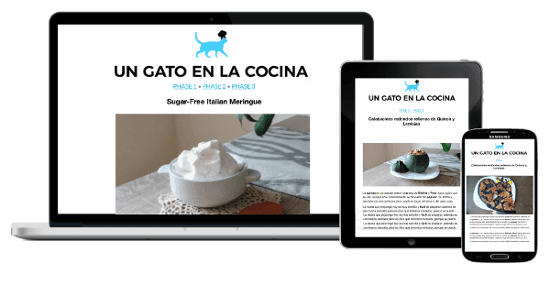 New FMD recipes every week

All my recipes are suitable for FMD!
Pork & Spiced Cabbage Bowl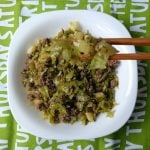 Print This
Ingredients
3 cup of cabbage

1 onion

8 oz. of ground pork meat

1 cup of leek

1 clove garlic

½ cup of vegetable broth

1 teaspoon thyme

1 pinch of cumin

1 pinch of cinnamon

Salt and black pepper to taste
Instructions
Wash the cabbage and leeks and cut them into small pieces.
Remove the heart – germ the clove of garlic and finely chop it.
Peel the onion and cut it into skinny slices.
In a nonstick skillet, sauté the onion with the clove of garlic and the broth.
When the onion is transparent, add the minced meat, cabbage, and leeks — Cook for about 10 minutes.
Add spices and adjust salt. Cook 10 more minutes, if necessary, add more broth.
This recipe is suitable for the Fast Metabolism Diet – FMD Phase 1, Phase 2 and Phase 3. With these amounts, you get 2 servings of protein and vegetables for <20 pounds.

For this recipe, you may need: