Today I want to propose an easy and fun idea for breakfast: homemade granola with hazelnuts and coconut. This recipe is easy and quick to make, 100% vegan and it is sugar-free. It is also a fun and versatile recipe, you can use this granola on yogurt (vegan or not), as a topping for a smoothie or just as cereal to accompany the milk you prefer, I love it with almond milk.
I hope you like it as much as I do!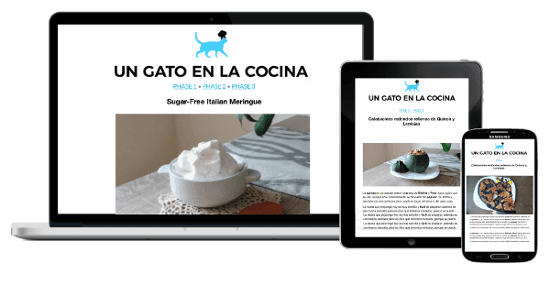 New FMD recipes every week

All my recipes are suitable for FMD!
Homemade Sugar-free granola with hazelnuts and coconut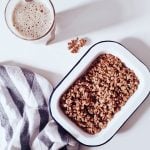 Print This
Ingredients
1 1/2 cup old-fashioned rolled oats

1/2 cup of raw hazelnuts

1/2 cup of grated coconut

1/4 cup of raw pecan

3 tablespoons of coconut oil

6 tablespoons of birch xylitol

1 teaspoon ground cinnamon
Instructions
Preheat the oven at 275º F.
In a bowl, mix all ingredients, except coconut oil and xylitol.
Put the oil and xylitol in a small pot over low heat, until it dissolves completely.
Join the oil and xylitol to the rest of the ingredients and mix well.
Put the mixture on a tray lined with baking paper and bake about 45 minutes.
Let cool and break the granola into small irregular pieces.
This recipe is suitable for the Fast Metabolism Diet, FMD Phase 3. With these amounts, you get 6 grain servings and 6 healthy fat servings for <20 pounds.
Notes
WARNING FOR CELIAC: always check that the products that you use are certified without gluten, for who has doubts in this respect can be informed in the following link: http://bit.ly/GlutenFreeSymbolologíaSinGluten