Father's Day is a diffuse celebration around the world; Although in Spain and Italy (and in other European countries), for the great Catholic influence, is celebrated on March 19, the day of Saint Joseph, there are many other countries in the world that celebrate it the third Sunday in June; Just as I did on Mother's Day, today I propose a sweet but delicious recipe that is well accompanied by any gift: it is a cup of coconut and hazelnut so easy to prepare that even the youngest can prepare them for their Daddies.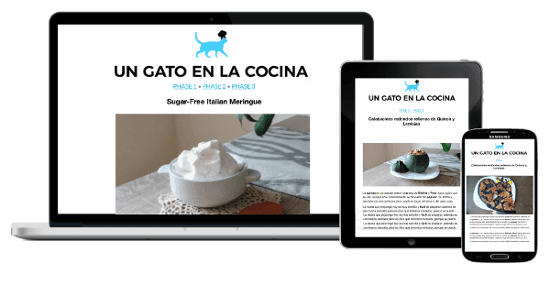 New FMD recipes every week

All my recipes are suitable for FMD!
Coconut pastries with hazelnuts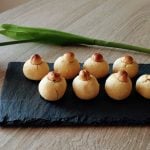 Print This
Ingredients
1 cup grated dry coconut

1 egg

4½ tablespoons coconut oil

3 - 4 tablespoons of birch xylitol

1/8 cup of raw hazelnuts
Instructions
Preheat the oven to 150º C (302° F)
Grind the grated coconut for a couple of minutes with a blender, to have a finer consistency
In a large bowl, mix crushed coconut, xylitol, and egg
Melt the coconut oil, in a casserole or in the microwave, and add it to the compound
Mix the compound until it is homogeneous and, with the hands, form little balls
Place a raw hazelnut on top of each ball
Arrange the pastries on a baking sheet with baking paper and bake for 15 minutes in a convection oven
This recipe is compatible with the Fast Metabolism Diet – FMD Phase 3; With these quantities, you get 6 healthy fats servings for <20 pounds.
Notes
WARNING FOR CELIAC: always check that the products that you use are certified without gluten, for who has doubts in this respect can be informed in the following link: http://bit.ly/GlutenFreeSymbolologíaSinGluten