Macaron is one of the best known French sweets in the world, this fame is due to the young queen Marie Antoinette, they were supposed to be her favorite sweets. These cookies apart from being the symbol of luxury and whimsy are also delicious; Today I want to propose a high protein, low fat, and very healthy version.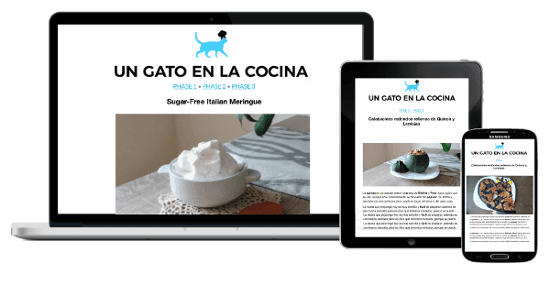 New FMD recipes every week

All my recipes are suitable for FMD!
Cacao macaron with lemon custard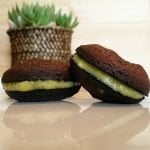 Print This
Ingredients
For the cookies:

2 egg whites

1 tbs raw cacao powder

1 tbs birch xylitol

Cinnamon (optional)

For the custard:

2 egg whites

1 tbs xylitol

Lemon zest* (yellow part)
Instructions
Preheat the oven to 150 °C (302 °F)
Prepare the cookies: whisk the egg whites until soft peaks form, sift together cacao, xylitol and cinnamon and add them a little at a time, continuing to whisk until stiff, glossy peaks form when you lift the whisk out of the bowl
Put the mixture in a pastry bag fitted with a 3/8-inch round tip
Line a baking sheet with parchment paper and pipe mixture into plump rounds (they are not going to swell like true macarons), spacing them 1 inch apart
Bake in the oven** until just set, about 15 minutes; Let cool
For the custard, put all the ingredients in a heatproof bowl over a pan of simmering water (bain marie) and stir constantly with a wooden spoon until the egg whites start to curdle and the custard has the right consistency***
Let cool, then put the custard on the flat sides of half the cookies; Top with remaining half and enjoy.
This recipe is suitable for the Fast Metabolism Diet – FMD Phase 2; With these quantities, you get 1 protein portion for breakfast for >20 pounds or 2 snacks also for >20 pounds. For a complete breakfast remember to add phase vegetables.
Notes
*Be careful, when zesting the lemon, to use only the yellow part: lemon whites lend a bitter flavour to the custard. - **Never open the oven during cooking - ***Be careful not to overcook the custard: the egg whites have to just start curdling, otherwise you will end up with a very clotted cream. If this happens, however, blend the custard and pass it through a fine sieve