Today I want to share this super simple recipe, to prepare a perfect raw vegan salad in only six steps.
It is a very easy recipe, which is prepared in a few minutes and is ideal for making a fast but tasty meal at the same time. It is also a 100% vegan and gluten-free recipe, so it is perfect even if you have guests.
I hope you like it!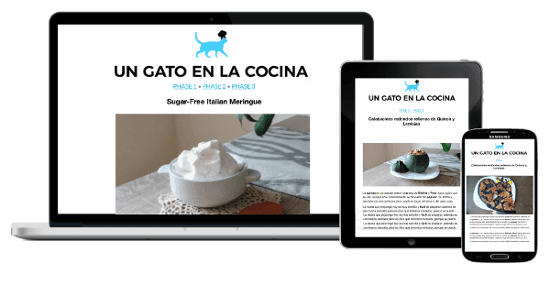 New FMD recipes every week

All my recipes are suitable for FMD!
Green salad with beans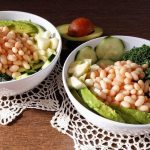 Print This
Ingredients
½ cup of cooked white beans

1 cup of spinach

½ cup of cucumber

½ cup of kale*

¼ avocado

1 ½ tablespoons of extra virgin olive oil

1 lemon

Salt
Instructions
Peel the cucumber and cut it into slices.
Wash the rest of the vegetables thoroughly and cut them into pieces.
Rinse and drain white beans.
Peel and cut the avocado.
Join all the ingredients in a large plate or salad bowl.
Dress with the juice of half a lemon, oil and salt.
This recipe is suitable for the Fast Metabolism Diet, FMD Phase 3. With these amounts, you get 1 serving of vegetables, 1 of protein and 1 of healthy fat, for <20 pounds.
Notes
* If you do not find kale you can put more spinach, arugula or lettuce of your choice.