When talking about jams, the most popular are strawberry or apricot, but my favorite has always been the plum jam, which reminds me of when I was a girl. Apart from the classic flavors, jams are very curious and original, myself, when I finish refining the recipes, I will share an onion and vanilla jam and a rhubarb and ginger. For now, I share this recipe for raw plum jam.
The jam is a very typical and ancient recipe, which finds its roots (at least in Europe) in Ancient Greece and in the Roman Empire; Both civilizations, in fact, already used to cook the fruit with honey or sweet wine, to create jams that were preserved much longer than the fruit. Of course, it is not possible to speak of jam as we know it today, until at least the 7th century, when Arab expansion brought sugar to Europe.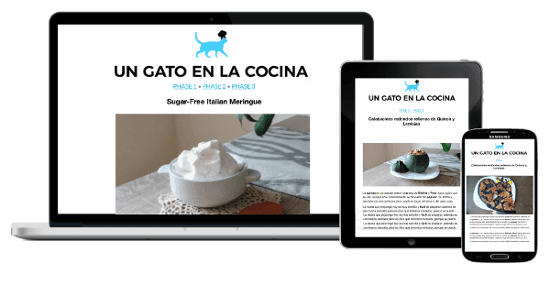 New FMD recipes every week

All my recipes are suitable for FMD!
Raw Marmelade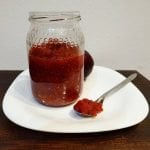 Print This
Ingredients
2 cups of plums

1/8 cup of chia seeds

1 tablespoon birch xylitol

1/2 lemon juice
Instructions
Peel and chop the plums
Put the plums in a blender until they become a perfectly homogeneous puree
Add the lemon juice, birch xylitol, and chia seeds to plum puree and continue beating for a couple of more minutes
Put the compound in a tightly closed container and store it in the refrigerator for at least 3 hours
The jam is ready to eat!
This recipe is compatible with the Fast Metabolism Diet – DMA Phase3; these amounts correspond to 2 servings of fruit and 1/2 of fat, for <20 pounds.
Notes
To get a dense jam leave it in the fridge longer. -This jam can also be made with other types of fruit such as peach or strawberry, you have to throw fantasy.
If you liked this recipe leave me a comment or share it with your friends!