Eating healthy is a lovely way to take care of your body, but there is no need to stop eating the things you like, such as sweets, for example. These pumpkin and coconut balls are the perfect healthy treat, 100% vegan, very easy to make and perfect to take them to work and make a quick snack.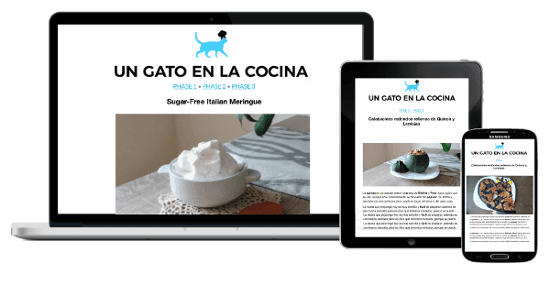 New FMD recipes every week

All my recipes are suitable for FMD!
Pumpkin & Coconut balls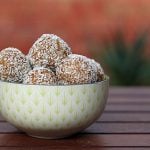 Print This
Ingredients
1/2 cup of baked pumpkin puree

1 1/2 cup of grated coconut

1/2 teaspoon ground cinnamon

1/4 teaspoon ground cloves

1/4 teaspoon of cardamom powder

2 - 4 drops of stevia to taste

1 pinch of salt
Instructions
Preheat the oven to 180ºC.
Peel and chop the squash, arrange the pieces on a tray lined with baking paper and bake about 25 minutes or until the pumpkin is perfectly cooked.
Process the pumpkin until it is a homogeneous puree. Put a ½ cup of puree in a large bowl.
Put the coconut in a food processor, except 2 or 3 tablespoons for coverage. Process the coconut until a cream is formed. It will take several minutes.
Join the coconut cream and the rest of the ingredients to the pumpkin puree and mix well. Form some balls with your hands. If the dough is not sufficiently dense, it can be left to rest in the freezer for 15 minutes or more, to solidify and make it easier to form the balls.
Pass the balls through the remaining grated coconut and keep in the fridge until serving time.
This recipe is suitable for the Fast Metabolism Diet – FMD Phase 3. With these amounts, you get 6 healthy fat servings for <20 pounds or 4 healthy fat servings for >20 pounds.
For this recipe, you may need: