Today I want to propose a breakfast that you can prepare in 5 minutes and is really delicious. It is a raw and vegan smoothie bowl made with kiwi and oats.
This is a perfect breakfast for those who have little time in the morning but do not want to give up having breakfast. In addition, this smoothie bowl contains cardamom, which apart from giving it a very original spicy touch, also gives it its digestive properties.
This breakfast has already become a real vice for me. I hope you like it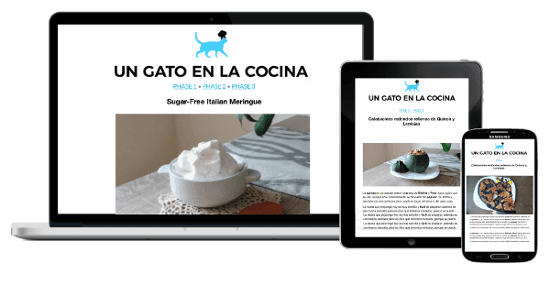 New FMD recipes every week

All my recipes are suitable for FMD!
Green Smoothie Bowl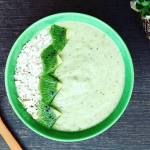 Print This
Ingredients
1 cup of kiwi

1/2 cup of raw oats

1/4 cup spinach baby

1 or 2 teaspoons of xylitol birch

1/2 teaspoon of cardamom

1/2 cup of water
Instructions
Peel the kiwi and cut into small pieces
Wash the spinach thoroughly
To put the glass of the mixer all the ingredients, except some bit of kiwi and an oat teaspoon to decorate
Beat until a perfectly homogeneous and slightly dense smoothie
Serve in a bowl and garnish with remaining oats and kiwi
This recipe is suitable for the Fast Metabolism Diet – FMD Phase1. With these quantities, you get 1 full breakfast for <20 pounds.
For this recipe, you may need:
Notes
WARNING FOR CELIAC: always check that the products that you use are certified without gluten, for who has doubts in this respect can be informed in the following link: http://bit.ly/GlutenFreeSymbol