Labor Day is a commemorative celebration celebrated in many countries of the world to remember the struggle of the labor movement and the reduction of the working day to 8 hours. Although it is not properly a holiday like Christmas or Easter, it does not lack traditions; In Rome, for example, Labor Day is often celebrated, with a trip out of town. The typical thing is to meet with a good group of friends, leave the city and immerse yourself in nature. Clearly, a gastronomic tradition could not be lacking: they usually eat raw fava beans with Pecorino Romano cheese. This is a typical cheese from the Lazio region (where Rome is located) and is made with sheep's milk. As in the Fast Metabolism Diet, cheese is not allowed, I have not been able to respect the tradition as it is, so I have decided to create a special dish for this day: black rice pasta with fava beans and chickpeas.
I await your opinions! 🐱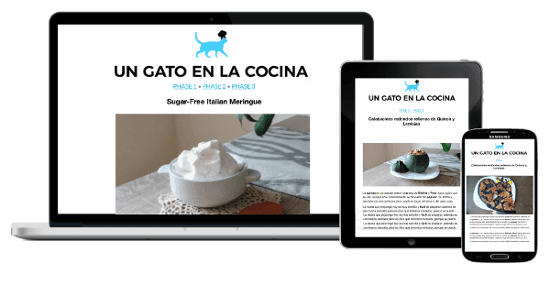 New FMD recipes every week

All my recipes are suitable for FMD!
Wild rice pasta with fava beans and chickpeas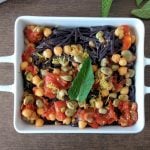 Print This
Ingredients
1 cup of fresh fava beans

1/2 cup of cooked chickpeas

2 cups of cherry tomatoes

1/2 onion

3 cups of cooked wild rice pasta

Lemon zest

4 mint leaves + 2 to decorate

Salt
Instructions
Open the pods and extract all the fava beans
Remove the excrescence that is on the top of the fava beans
Boil them for 4 minutes in plenty of water with a little salt (save 1/4 cup of the cooking water) and then drain and cool under cold water
Peel and finely chop the onion and put it in a frying pan over high heat with the fava beans and their cooking water
Cut the cherry tomatoes into quarters and add them to the fava beans
After a few minutes add the chickpeas, 4 chopped mint leaves and a little salt
Cook until the fava beans are cooked and the tomatoes have crumbled into a sauce
Cook pasta according to package directions and add to fava bean and chickpea sauce
Serve hot with grated lemon peel and 1 mint leaf
This recipe is compatible with the Fast Metabolism Diet – FMD Phase 1 and Phase 3.
Phase 1: With these quantities, you get 3 dinners for <20 pounds or 2 dinners for >20 pounds. For a complete dinner add phase vegetables. You can make this dish for P1 lunch adding phase vegetables and fruit.
Phase 3: All quantities are the same, the only one that changes is the amount of pasta, which is reduced by half; in this way you get 3 dinners for <20 pounds or 2 dinners for >20 pounds. For a complete dinner add phase vegetables and healthy fats.
Notes
* ONLY for P3 I advise adding 1/2 tablespoon EVO Oil before serving. - WARNING FOR CELIAC: always check that the products that you use are certified without gluten, for who has doubts in this respect can be informed in the following link: https://bit.ly/GlutenFreeSymbol