Many times I'm at home and I don't know very well what to prepare, I would like something tasty but at the same time I do not feel like cooking (sometimes it happens to me) in these cases or you end up eating out or you end up eating something that you do not feel like. What if there was a third option? A quick and tasty dish that is ready in 10 minutes? Let's see what it is about.
Today I want to propose a simple but delicious recipe that will appeal to all lovers of Noodles and apart from being healthy and gluten-free, it is also very comfortable because the best thing is that it can be prepared in just 10 minutes.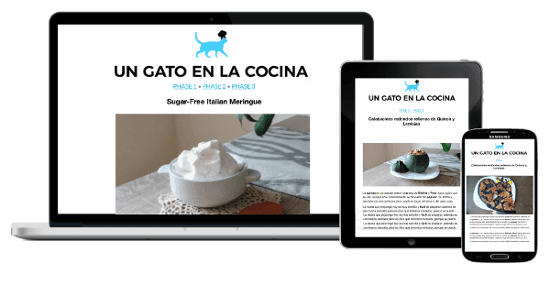 New FMD recipes every week

All my recipes are suitable for FMD!
Noodles with white sauce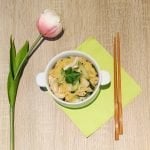 Print This
Ingredients
1 and 1/2 cup cooked brown rice noodles

113 gr of chicken breast

1/4 cup white beans

1/2 cup of zucchini

1/2 cup of daikon

1/4 cup of oat milk

Fresh parsley

White pepper

Salt
Instructions
Cut chicken into small pieces and place in a nonstick skillet over high heat with oat milk and 4 tablespoons of water
Cook the noodles in a large pot with plenty of water (time indicated on the package)
Cut the zucchini and the daikon to julienne and join them and the beans to the chicken
Cover the pan and if necessary add water
Adjust salt and pepper and cook until the chicken and vegetables are cooked and a light white sauce is formed (about 10 minutes)
Add cooked noodles and mix with the sauce
Serve hot, with fresh parsley above
This recipe is compatible with the Fast Metabolism Diet – FMD Phase 1; With these quantities, you get a meal P1 for >20 pounds.
For a complete lunch add phase fruits and veggies.
For a complete Dinner add only phase veggies.
Notes
WARNING FOR CELIAC: always check that the products that you use are certified without gluten, for who has doubts in this respect can be informed in the following link: http://bit.ly/GlutenFreeSymbol
If you are a Noodle Lover don't forget to share this recipe with your friends 🙂