The recipe that I propose today, is one of the simplest that I have prepared at all, but really delicious. It is a pudding of chia seeds and flax with coconut milk. Its preparation is really simple and fast, but you have to let it rest for a few hours in the fridge. If taken at breakfast you can accompany fresh fruits such as blueberries, raspberries, blackberries …
When we talk about healthy fats, we often forget that seeds are not only part of this group but they are foods rich in Omega-3 and fiber; For this reason, I decided to share this recipe, whose protagonists are the seeds.
I hope you like it!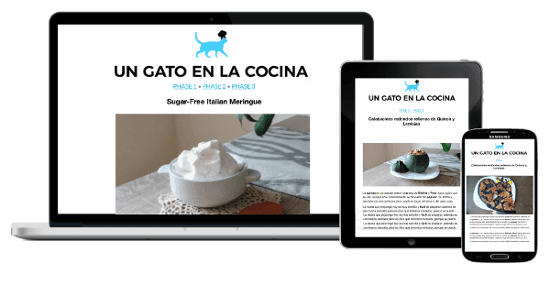 New FMD recipes every week

All my recipes are suitable for FMD!
Pudding de chía, lino y coco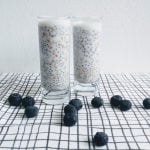 Print This
Ingredients
1/2 cup of coconut milk

1 tablespoon chia seeds

1 tablespoon golden flax seeds

1 vanilla pod

1 teaspoon of birch xylitol
Instructions
Cut the vanilla pod and extract the seeds with a knife (in case of not having vanilla pods can use natural vanilla flavor)
In a bowl mix the coconut milk, vanilla, and xylitol, mix until the xylitol is dissolved perfectly
In a smaller bowl, mix the seeds of chia and flax and add them to the coconut milk
Mix the milk and seeds well and put them in a glass
Store in the refrigerator for at least 3 hours
This recipe is suitable for the Fast Metabolism Diet – FMD Phase 3; With the quantities of this recipe, you got 1 snack for over 20 pounds. For a complete snack add veggies.
This recipe can also be used as breakfast or dessert, but you must add the rest of the food, since this recipe only contains healthy fats.
Notes
WARNING FOR CELIAC: always check that the products that you use are certified without gluten, for who has doubts in this respect can be informed in the following link: http://bit.ly/GlutenFreeSymbol