Easter has arrived and, as always, I propose a super healthy recipe to share with your families in these holidays. The Italian tradition inspires this year's recipe: as you already know, although I live in Barcelona, I am originally from Rome, where the Easter breakfast is an incredible event. The whole family gathers and eats cheese bread, eggs, artichoke omelet, but the main protagonist is the Colomba, a delicious sweet shaped like a dove and covered with almonds and sugar. The recipe that I propose today is a healthy version of this Italian sweet, I choose muffin molds with Easter decorations, but you can put it in the traditional mold in the form of Colomba or a classic cake mold, as you like it ?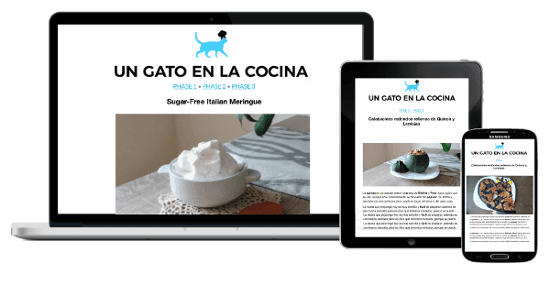 New FMD recipes every week

All my recipes are suitable for FMD!
Easter Muffins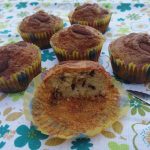 Print This
Ingredients
1/4 cup of sorghum flour

1/8 cup of tapioca flour

1/8 cup of quinoa flour

1/4 cup of almond meal

1 whole egg

2 egg whites

5 tablespoons of birch xylitol *

6 tablespoons of sunflower oil

1 tablespoon grated orange zest

1/2 vanilla pod

2 tablespoons cacao nibs

1 teaspoon cream of tartar

1 teaspoon baking soda

1/4 cup of whole raw almonds

1/4 cup of almond milk **
Instructions
Preheat the oven to 350ºF (180ºC).
In a large bowl beat the egg with 1 egg white and 4 tablespoons of xylitol until it becomes a foamy compound.
Add the grated orange zest, the vanilla seeds, the sunflower oil, the almond milk and mix well.
In another bowl, mix all the flours, the baking soda and the cream of tartar and add them to the liquid compound. If it is too dry, add a few more tablespoons of almond milk.
Add the cacao nibs and mix well.
Distribute the compound in muffin molds or cake mold.
[OPTIONAL] *** In a small saucepan, melt 1 tablespoon of xylitol, when it entirely melts beat the remaining egg white and add the melt xylitol.
Put a teaspoon of the compound of egg white and xylitol on the surface the most muffins and mix the surface lightly with a fork, to integrate a bit the two compounds.
Garnish with the whole almonds and bake for 20 minutes.****
This recipe is suitable for the Fast Metabolism Diet – FMD Phase3; With these amounts, you get 4 healthy fat servings and 4 grain serving, but just 1 protein serving, for <20 pounds.
For this recipe, you may need:
    
Notes
* You can use stevia instead of xylitol, but then skip step 7, which is optional, since with stevia it cannot be done. - ** This recipe uses 1/4 cup of almond milk as condiment. - *** If you decide to skip this step use the egg white and xylitol of this step with the egg white and xylitol from step 1. - **** If you want to use a cake mold instead of muffins molds, bake it 25/30 minutes.- - WARNING FOR CELIAC: always check that the products that you use are certified without gluten, for who has doubts in this respect can be informed in the following link: https://bit.ly/GlutenFreeSymbology
Happy Easter everyone!