Monday is usually the hardest day of the week. After a weekend in which we have relaxed and we have had fun, Monday arrives and brings us back to our work, our studies and all that endless list of things to do. But who said Monday should be a bad day? Today I propose a very easy and original recipe to start the week with enthusiasm and fun. With this marble cake of blueberries and lime you will fill your house with a sweet aroma and give your family a dose of good humor 🙂
Unlike the classic marble cake, this cake does not need two compounds of different color, in this cake the marble effect is produced cooking the blueberries.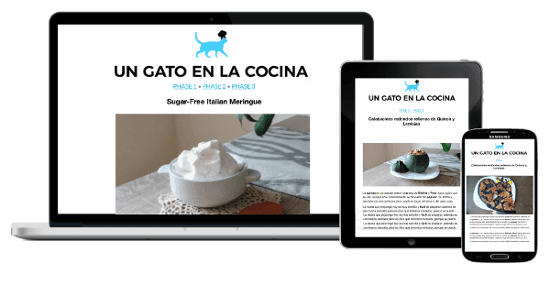 New FMD recipes every week

All my recipes are suitable for FMD!
gluten-free marble cake with blueberries and lime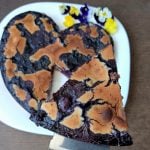 Print This
Ingredients
3/8 cup of brown rice flour

3/8 cup buckwheat flour

2 egg whites

1/2 cup of oat milk*

3 cup of blueberries

1 lime (green)

4 tablespoon of birch xylitol

1/2 teaspoon of cream of tartar

1/2 teaspoon of baking soda
Instructions
Preheat the oven at 160º C (320º F)
In a large bowl, mix the flours, cream of tartar, baking soda and xylitol
Lightly beat the egg whites with the oat milk; add this compound to the flours
Squeeze the juice of half lime in the compound and add some lime zest; mix until homogeneous and elastic
Wash the blueberries and add them in the compound, mix well
Put the compound into a silicone mold and bake in a ventilated oven during 40 minutes
This recipe is compatible with the Fast Metabolism Diet – FMD P1; These amounts correspond to 3 complete breakfasts for <20 pounds, or 2 complete breakfasts for >20 pounds.
Notes
*In this recipe 1/2 cup of oat milk is used as a seasoning. - WARNING FOR CELIAC: always check that the products that you use are certified without gluten, for who has doubts in this respect can be informed in the following link: http://bit.ly/GlutenFreeSymbol