I have to say it: I love muffins. Starting the day with a good, fluffy, sweet and healthy muffin always makes me feel better. It is also a versatile sweet since it adapts easily to the season simply by changing a few ingredients. These muffins, for example, are perfect for fall since sweet potato is seasonal at this time, and the combination with cinnamon is absolutely perfect.
I hope you like these muffins as much I do.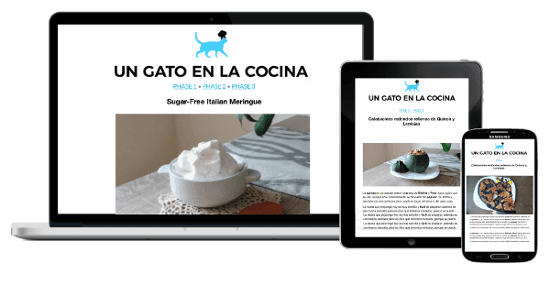 New FMD recipes every week

All my recipes are suitable for FMD!
Sweet potato & Cinnamon Muffins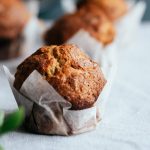 Print This
Ingredients
3/4 cup whole spelt flour

1 sweet midium potato

1 egg white

1/4 cup oat milk or rice

3 tablespoons birch xylitol or stevia to taste

1 teaspoon ground cinnamon

1/2 teaspoon cream of tartar

1/2 teaspoon of baking soda

1 pinch of sea or pink salt
Instructions
Wash the sweet potato and put it whole in a pot with plenty of water and let it boil.
Boil the sweet potato until it is cooked. 30 or 40 minutes should be enough, but it will depend on the size it has, to make sure it is well cooked, you can prick it with a fork.
Preheat the oven to 180 ° C.
When the sweet potato is cooked, let it cool and peel it and crush it with the blender, until you get a homogeneous puree.
In a large bowl, beat the egg white and add the sweetener little by little.
When you have a foamy compound, add the puree, flour, and other ingredients.
Continue beating until you get a smooth and homogeneous compound. If you find it too dense, you can add one or two more tablespoons of oat milk or water.
Line your muffin mold with baking paper or put paper molds and distribute the dough in the mold.
Bake the muffins for 20 or 25 minutes, until cooked.
This recipe is compatible with the Fast Metabolism Diet – FMD Phase 1; With these quantities, you get 3 grains servings, for <20 pounds.