Candelaria is a famous celebration celebrated in many different countries, such as Spain, Mexico, Peru, Chile, and others. This year, thanks to some new friends and companions of FMD, I have discovered how this party is celebrated in Mexico. The Mexican tradition wants that whoever found the figure of the baby Jesus hidden in the Roscón de Reyes, make a great party in his house where everybody eats tamales.
The tamale is a dish of Indo-American origin prepared normally based on corn dough filled with meats, vegetables and other ingredients. This dough is wrapped in corn cob or banana leaves and cooked in water or steamed. I discovered this dish by my friend Ceci who prepares some great chicken tamales, thanks to her I have decided to prepare my own version of vegan tamales. You can fill them with what you prefer. I hope you like it!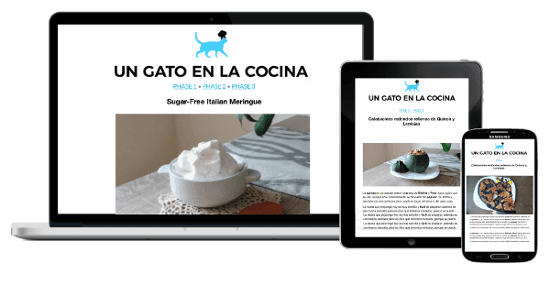 New FMD recipes every week

All my recipes are suitable for FMD!
Vegan tamales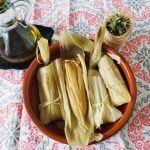 Print This
Ingredients
1/2 cup oat flour

1/4 cup chickpea flour

1/2 cup vegetables broth

1 cup mushrooms mix

1/2 cup spinach

1/4 onion

1 garlic

3 tablespoons EVO oil

Black Pepper

Salt
Instructions
Heat 1 1/2 tablespoons of olive oil in a pan. Add a crushed garlic to brown. 

Finely chop the onion and fry it in the oil.

Wash and cut the mushrooms and spinach and add them to the onion. Adjust salt and pepper and cook for a few minutes.

Meanwhile, in a bowl mix the two flours and a pinch of salt. Add a little broth to the flour and mix. It may not be necessary to use all the broth. There must be a homogeneous compound, smooth and a little dense.

Add the remaining 1 1/2 tablespoons of olive oil and mix well.

On a flat surface, put 4 leaves of corn previously soaked. Place 1/4 of the mass obtained in each leaf. 

Put the  filling in the center of the dough and wrap the tamales. 

Use other sheets if necessary. Close them with a strip of the same leaf of corn.

Cook tamales steamed, for 25/30 minutes or until hard.
This recipe is suitable for the Fast Metabolism Diet – FMD Phase 3. With these quantites you get 4 grain servings, 1 Healthy Fat serving and 1 protein sercing for <20.