The gingerbread man is one of the most famous and recognizable symbols of Christmas. Although each country has its traditions, these cookies have become a Christmas icon.
It seems that the origin of gingerbread goes back to 992 when an Armenian monk brought this recipe to France. From there, these cookies spread throughout Europe; but they obtain their peculiar characteristic form just when Elizabeth I of England did not begin to give similar gingerbread cookies to her guests.
Today I propose my version of gingerbread men, super simple and without added fats, perfects for Phase 1.
They are a quick and original version; it is a cookie with a softer texture than the classic and flavored Christmas.
This recipe is part of my Christmas recipe e-book "Fast Metabolism Xmas," will soon go on sale the 2nd Edition.
I hope you like this recipe; enjoy a healthier Christmas!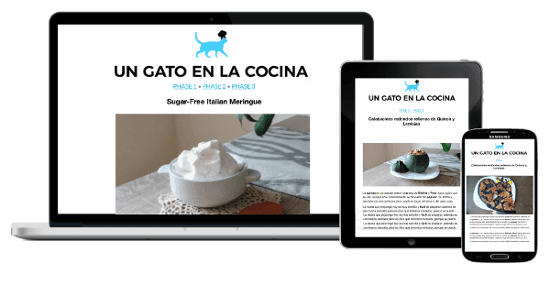 New FMD recipes every week

All my recipes are suitable for FMD!
Soft Vegan Gingerbread man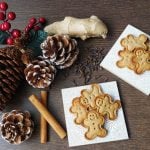 Print This
Ingredients
1 - 1/2 cup of white sweet potato *

1 cup of whole spelt flour

1/2 cup of oat flour

1/3 cup of birch xylitol - or stevia to taste

1 teaspoon ginger powder

1 teaspoon ground cinnamon

1 teaspoon nutmeg powder

1 teaspoon of cardamom powder

1 teaspoon of clove powder

1 teaspoon of baking soda
Instructions
Wash the sweet potato well and put it whole (with the skin) in a pot with plenty of water.
Let it boil covered for about 30 minutes.
Let the sweet potato cool, peel and shave with a fork.
Preheat the oven to 350ºF (180ºC).
Mix the crushed sweet potato with the rest of the ingredients and mix them with your hands, until form a homogeneous dough.
Let the dough rest for a few minutes, place it between two sheets of baking parchment and stretch it with a rolling pin; the thickness that is between 1 and 1/2 centimeter.
It is a mass a little difficult to work because it is a bit wet, better be quick so it does not stick too much.
With a cookie mold cut all the cookies you want. If you do not have a cookie mold or if you're going to go faster, you can avoid spreading the dough with the rolling pin: just make some balls and leave some marks with the fork.
Place the cookies on a baking sheet lined with baking paper and bake about 10 minutes. If they are more chubby cookies, you can leave 5 more minutes in the oven.
This recipe is suitable for the Fast Metabolism Diet – FMD Phase1. With these quantities, you get 6 grain servings for <20 pounds or 4 grain servings for >20 pounds.
Notes
*You can use another color sweet potato (for example yellow or orange) but you have to keep in mind that it will influence the color of the cookies.